THROWBACKS to the motoring world of yesteryear are few and far between in strait-laced 2023 - with ever-tighter rules and restrictions, manufacturers are seemingly on a hiding to nothing when it comes to making simple cars like they used to.
That's why Ferrari ditched its manual gearboxes and naturally aspirated engines - unthinkable a decade ago - and Lamborghini V10s and V12s will surely be a thing of the past in the coming years as they're phased out in favour of smaller-capacity hybrids.
Every car - from humble hot hatches to six-figure supercars - have been diluted with semi-autos, hybrid systems or turbocharging - but one's stayed true to its roots and it's one of the best-value on sale, too.
That's the Mazda MX-5; a beacon of simplicity, hope and brilliance in troubled times. What it stands for appeals not only to people like me, who love driving simple, nonsense-free cars, but also those who want to own a cheap-to-run, easy-on-the-eye roadster that won't break the bank.
There aren't many of them about - Fiat's 124 Spider is possibly the MX-5's only true rival - but it doesn't have 30 years of class-leading experience to fall back on.
The MX-5 actually made its debut in 1989 - a year before I was born - and the four generations since have followed the same tried-and-tested recipe and it's pretty similar in 2023. All rear-wheel-drive, Mazda held back from following other manufacturers who have opted to bloat proportions, boost power via turbocharging and generally lose the plot in their quest to appeal to more people.
In its latest guise, the little MX-5 is today what it was 30-odd years ago - it's tiny, it's revvy and it has an unerring knack of putting a smile on its driver's face no matter what the occasion is - just what two-seater sports cars are all about.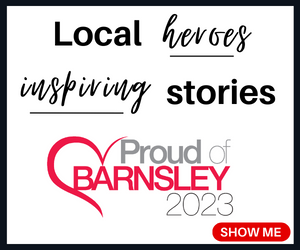 Looks are a subjective topic but I think previous generations - namely the second and third - were disappointing after the pop-up headlight original. The new Homura version, while it is typically MX-5, is much more aggressive with its beautiful little wheels and Brembo brakes and strikes the right chord from the off.
There's still plastic inside, but it's not the scratchy stuff that blighted the third-generation model. It's actually a rather nice place to sit, if a little claustrophobic with its cloth roof on, but acres of open air is seconds away. Given its dinky proportions, you'll always be thumbing the windscreen when you acknowledge a kind road user, but it's refreshing to sit in something so pure and untainted.
As soon as you're up and running, it doesn't take long to notice just how well this car is set up for the UK's roads. Its steering has a good balance of weight - it's lighter at slow speeds and heavier when you want it to be - and the damping is phenomenal.
One thing I took some getting used to was its pedal box's positioning, as the clutch is extremely close to the transmission tunnel, which juts out somewhat into the footwell, however it's a momentary annoyance in an otherwise brilliant first few miles.
Our test car, the 2.0-litre version with 181bhp, is a cracker - quick, fun and punchy - but you marvel at the MX-5's short-throw gearbox and its sheer tenacity at hunting down corners. The manual's a peach and every MX-5 should have it - autos are available but why on earth anyone would opt for it is beyond me.
The road straightens out and the engine rewards the longer you hold onto a gear - its peak power is delivered at 7,000rpm and that tells you all you need to know about how it goes about its business.
It's not gobsmackingly fast by today's turbocharged-era standards, and there's little in the way of torque, but it zings if you persevere and does its best work beyond 5,000rpm, so it's worth hanging on to sample. It sounds good, too: naturally aspirated, clearly so, and it adores working hard.
It's a simple motoring pleasure - a rapidly reducing pastime - and it deserves to be celebrated accordingly. It coaxes you into taking the longer, more scenic route home from work and you arrive home in a better mood, smilier because of it.
Long live the MX-5.