KEXBOROUGH stunned Division Three leaders Monk Bretton in an all-Barnsley clash.
Kexborough were in the relegation zone but jumped up to eighth out of 12.
They lost five players for ducks including both openers but Richard Burgess' 60 led them to 143.
Dominic Fell took five wickets for the Monks who were 98 for four but collapsed to 122 all out.
Kexborough's Neil Hinchcliffe took four wickets and Thomas Woods three.
Monk Bretton then fell 24 runs chasing 161 in the President's Trophy semi-final against Oughtibridge.
Wombwell Main were removed for 78 chasing 130 in their semi-final against Wath 2nd XI.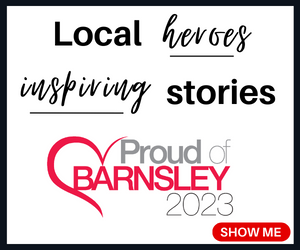 Wombwell's Jonathan Scaife took four wickets and Tom Goldsby-West three.
Wath's Mark Barlow took four for 13.
Rockingham lost by a run in the final over at home to Rotherham Town in Division One.
The visitors made 194 as Richard Skipworth took five wickets and Zobair Khaliq three.
Rock were bowled out for 193 due to a run-out with three balls remaining.
Rock are third, six points off the top two.
Chris Barraclough took five for ten as Silkstone United defended 105 to dismiss Thorncliffe and Wentworth for 83 in Division Four.
Rockingham 2nd XI defended 104 by dismissing Barnby Dun for 62. Elliot Kay took four for three.
Leaders Barnsley Woolley 3rd XI won by 121 runs at home to Whiston Parish Church 2nd XI.
Barnsley were 105 for five but posted 276.
Callum Bailey smashed six sixes and eight fours in his 87 off 70 balls while Liam Margison added 53 off 54 balls with six fours and three sixes.
Callum Bentley then took five wickets to dismiss Whiston for 155.
Elsecar 2nd XI chased 198 for an eight-wicket win over Thorpe Hesley and High Green in Division Two.
Enzo Campagna took four wickets then Kieran Higgins made 59 and Matthew Tonks whacked 57 not out off 38 balls with eight fours and a six.
Higham 2nd XI were dismissed for 117 in a seven-wicket loss to Mexborough Athletic in Division Six.
Luke Woodhouse hit 53 off 34 balls with seven fours and three sixes.
Green Moor 2nd XI's 140 was not enough in a two-wicket loss to Norton Oakes 2nd XI.
Barnsley Woolley Miners 4th XI lost by nine wickets to Hatfield Town 2nd XI in Division Seven.
Craig Wilkes carried his bat with 47 not out in Barnsley's 111.
Wombwell Main 2nd XI chased 114 for a three-wicket win over Rockingham 3rd XI in Division Eight.
Wombwell's Adam Carnall took six for 30.
Monk Bretton 2nd XI were dismissed for 81 chasing 161 against Doncaster Town 4th XI.
Silkstone United 2nd XI were skittled for 76 chasing 170 against Wentworth and Thorncliffe 2nd XI.
Wath 3rd XI were removed for 61 in a nine-wicket loss to Upper Haugh 3rd XI.
Elsecar 3rd XI won by six wickets at Whiston Forge 2nd XI in Division Nine.
They are top by 20 points.