Barnsley is a brilliant place to live, work, and raise a family. Our town centre is flourishing and bucking the national trend, and our Council has twice been recognised Council of the Year 2023.
However, like all post-industrial towns across the UK, we face deep-rooted structural challenges that mean residents are about 12% more likely to be out of work than the national average.
We know that currently there's around 6000 people out of work in Barnsley, who want to work − but are finding it difficult to enter, or re-enter, the workforce after a long spell away.
Its clear national Government aren't going to sort this for us, so Barnsley Council are taking action and have mobilised a team of nationally recognised experts to find solutions and produce a plan to support people into long-term, meaningful work.
We've got nationally recognised commissioners joining the initiative, such as the Chair, Alan Milburn, previously a transformative Health Secretary and now social mobility champion; Valerie Hannon, Senior Adviser to the Organization for Economic Cooperation and Development (OECD); Torsten Bell, Chief Executive of Resolution Foundation; Salma Yasmeen, Executive Director for Strategy and Change at South West Yorkshire Partnership NHS Foundation Trust; Oliver Coppard, the South Yorkshire Mayor; myself and many more besides.
Together we'll form the Pathways to Work Commission, an independent body, working together to better understand the challenges people face.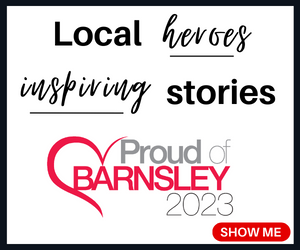 Our aim is to answer one question, how do we help people left outside of the workforce to enter? This will be a year-long project, culminating in a report with specific recommendations to local and national Government and stakeholders.
As part of this work, we'll be looking to actively engage with residents, employers and educators, so look out for opportunities to have your say!
I'm very proud to represent Barnsley and I'm hugely ambitious for our town. It's ambition that's informed by the conversations I have, every day, with people here locally. I know how aspirational folk are, not just for themselves but for their children and grandchildren too.
I've seen first-hand that with the right support in place, we can make a lasting impact on people's lives. As South Yorkshire Mayor, I piloted a scheme, called Working Win. It was an initiative that focussed on supporting people with long term health difficulties and disabilities, to remain in or re-enter the workplace. It took hard graft, but it was a big success and overperformed on every indicator, seeing thousands stay in or re-join the workforce, feeling supported and able to stay there. This is a glimpse of the success I know we can recreate through the commission.
Ultimately, the launch of Pathways to Work represents an investment in Barnsley's future. Not only will it benefit people who are currently struggling to get back into work, but future generations too, increasing our productivity and improving our town's wellbeing.
We are launching at a moment when the country is facing huge challenges, I know people are being battered by the cost-of-living crisis. We need to alleviate some of the hardship and find ways to boost economic growth and productivity, to not only support people to live meaningful lives, but also, to help solve the bigger economic problems we face.
This commission could act as a blueprint, one that we can roll out and scale up, with Barnsley at the vanguard of our national drive towards ensuring accessible, inclusive employment opportunities to everyone.