JOE FERGUSON collected silver in the British Championships for the second successive season and now has a fortnight to run the qualifying time for next month's World Championship.
The 23-year-old from Darton finished second over 200m at the event in Manchester on Sunday.
The top two qualify for the Worlds in Budapest as long as they also run the qualifying time of 20.16 before the deadline of the end of next week.
Ferguson is now due to compete at an event in Marseille, France on Monday and then potentially another overseas race later in the week.
He set a time of 20.43 in Manchester, lowering his season's best by 0.37 on the day.
Ferguson said: "Another year, another medal.
"I am happy with it.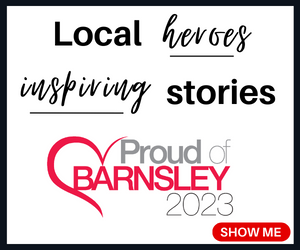 "The wind was just over the allowed limit so, even if I had got the time, it wouldn't have qualified me anyway.
"Finishing in the top two was the best I could have done in those circumstances.
"I have priority if I run the standard and, as far as I understand, I have two weeks to run it."
Ferguson believes he is capable of clocking the qualifying standard time, but knows he will have to put together a more complete race than in Manchester when he was last near the halfway point but powered through the field to come second.
He said: "I am more than confident it's in the legs.
"I just need to find a nice day, with good weather, and execute my race better.
"In the final, I didn't get the best of starts then probably ran the slowest bend I have run all year.
"I feel asleep really and there's no excuse.
"I was dead last with 90 metres to go then made my way through to second.
"If I run it properly, I can make up two or three metres.
"We will have a look at the video and iron out the mistakes.
"We feel it's an easy fix.
"If I end up getting to the worlds, I should peak at the right time."
The morning after winning his medal, Ferguson was back at his part-time job at a jewellers, which he juggles with his running career and studying at university.
"It's humbling. I am just sticking to the plan.
"I have faith in my ability.
"I will finish my degree, and keep working as long as I have to.
"A lot of people my age would get a full-time job but I am pursuing my dreams in track and field.
"I believe it will happen, whether that is this year or next year or the year after that."
Ferguson is hoping to reach the World Championships for the second year in a row after making the semi-final last year in Eugene, USA.
He missed ten weeks of training earlier in the year after crashing into a fellow athlete while warming up at the British University Champion-ships.
He suffered five facial fractures as well as injuries to his ankle and knee.
He set a 200m season's best when qualifying through his heat in Manchester before lowering it further in the final.