THREE of the four teams set to play at the South Yorkshire League Twenty20 finals day on Sunday are local teams.
Barnsley Woolley Miners are due to face Doncaster Town in the Blast final from 3pm at Aston Hall CC, following Cawthorne against Wath in the Plate final from 11am.
The Shaw Laners are the reigning champions of the competition for Premier League sides.
Captain Beck Frostick said: "We're hoping to defend our title.
"It's a lot different this year – we've only played two T20 games and we're in a final.
"Last year we played seven to get to the final.
"We'll prepare well. We all want to bring that trophy back to Shaw Lane again on Sunday.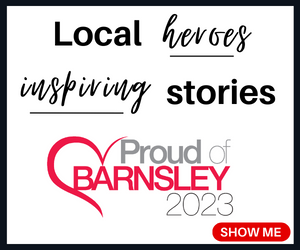 "Doncaster have been very good in all pink ball competitions but we will back ourselves every day of the week to win."
The Plate final is for teams below the South Yorkshire Premier.
Cawthorne are top of the Championship while Wath are second-bottom.
Wath captain Shawn Hopkins said: "We're looking forward to it.
"We beat Rockingham, a good Sprotbrough side and got a great win against Wickersley in the semi-final when we were underdogs.
"I believe it's the first final we have made for seven years and the potential for the first trophy in 14 years.
"Cawthorne are a good side, they got relegated from the Premier League last year, but we have a good chance.
"We lost a tight game against them in the league and we were on top for most of it before throwing it away at the end.
"It should be a good game.
"We have played our best cricket in the T20 this season but we've been very disappointing in the league.
"We have decent players but we have not been consistent enough. We have two months to put it right."
Cawthorne captain Michael Jepps said: "It would be nice to win a trophy this weekend. Hopefully it will be the first of two with the league as well.
"Wath are a decent side.
"We had a good game against them in the league and managed to win.
"They are struggling a bit in the league but they have some dangerous players and we know we will need to play well to win.
"We think Twenty20 suits our squad."
Cawthorne stayed top with a home win over Sprotbrough.
Liam Wiles (73) and Luke Ogden (55) led Cawthorne to 190 then Sprotbrough were set 207 off 38 overs.
The visitors fell 31 runs short with Methushan Thilina taking four wickets.
Cawthorne were bowled out for 154 chasing 312 against Shiregreen in the semi-final of the Mick Savage Trophy.
Jepps added: "We were hoping to win a treble so it's a bit gutting to lose in the cup.
"Promotion is the main goal this season. It was a big result on Saturday because most games were rained off.
"We have a ten-point cushion now.
"We want to get back to the Premier League as champions."