THE 'PROFESSIONALISATION' of Barnsley FC's women's team may not see the players get paid this coming season but that is the eventual goal.
The Reds have incorporated Barnsley FC Ladies into the club, after they had previously been affiliated with Reds in the Community – the club's charity.
It was announced by the club as their 'first professional women's team' and the players will now have access to more facilities at Oakwell.
They have been promoted to the fifth tier of English football for this season.
Barnsley FC chief executive Khaled El-Ahmad told the Chronicle: "We will build towards them getting paid.
"I refer to the Fulham model when they took the women's team from the foundation into their organisation.
"We will work on the nutrition, travel and sport science then think about how we can build in salaries or bonuses.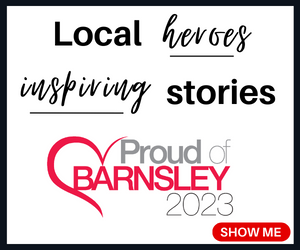 "But it is natural growth to make the environment as professional as possible.
"It's access to facilities, a general manager, coaching, individual training.
"It could be we are going to pay.
"It will be reviewed because it's something new.
"The ambition is to be as good as we can be in the coming years."
The women's team will play at least some games on the first team pitch next season. El-Ahmad said: "They will play at Oakwell.
"How many games, when it will be – we need to see the schedules and align it all.
"We want to expose the women's team to our great fans.
"Whether it's two or four or six games, we have to make sure it's a natural progression.
"We're very excited about it."
Barnsley Women's FC play in the division above the Oakwell-based club.
They will play in Sheffield from next season but hope to return to Barnsley.
El-Ahmad said: "I spoke to them as well, before we made the decision we did.
"I have been in cities where there are two or three women's teams.
"There is no problem.
"I actually think it's quite cool.
"Maybe there will be a derby at some point.
"It can create more energy and momentum around the women's game.
"I think they have done a good job. I have no problem with them and, from the discussions I have had with them, they don't have a problem with us."