NEILL Collins' drive, determination and leadership will make him a success at Barnsley according to those who worked with him and watched him during his career so far.
The 39-year-old Scotsman joined the Reds as head coach from the Tampa Bay Rowdies in the USL Championship.
During a career in English football spanning 400 games, he helped three clubs to the Premier League, although he was a bit part player for all three and made just one appearance in the top flight.
He also won promotion from League One as a player – something it is hoped he will replicate this season as a coach after the Reds lost the play-off final in May.
Collins played for both Sunderland and Wolverhampton Wanderers under Reds legend Mick McCarthy, helping each of them to the Premier League near the start of a long playing career.
McCarthy told the Chronicle: "Neilly was a really solid, professional footballer who made the best of himself and ended up having a really good career.
"He's a great fella. I signed him for £25,000 and he was brilliant for Sunderland.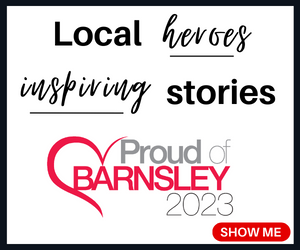 "I signed him again for Wolves which tells you a lot because I wouldn't sign a mug twice.
"He is the epitome of what a Barnsley player or coach should be.
"I think Barnsley people will like him – he's honest and not a bull-****er.
"He was a proper warrior on the pitch. He didn't take losing lightly, he was a winner.
"He was a talker on the pitch and a leader.
"You could always rely on him.
"I am not going to say he was a brilliant footballer, but neither was I."
McCarthy has kept in touch with Collins since they stopped working together.
"We had a few words at Wolves because I wasn't playing him towards the end.
"But we've stayed in touch and we are really good pals. I had words with Norman Hunter 40 years ago because I wasn't playing but I loved Norman to bits."
After leaving Wolves, Collins moved on to Preston North End where he was a team-mate of Jon Parkin, the former Barnsley player from Darfield.
Parkin told the Chronicle: "I messaged him and said why on Earth are you swapping Tampa for Barnsley?
"But he said he was looking forward to the challenge.
"He's ginger so it will be too hot for him over there anyway.
"He was a decent centre half and he was a great lad. A really top guy.
"I can just remember him being really aggressive in training.
"If players weren't putting it in, he would tell us.
"I imagine his training sessions will be proper training sessions at a high tempo and he won't let anyone slack off.
"He was definitely someone you could imagine being a manager in the future.
"He wasn't our captain but he was a leader on the pitch. It's no surprise that he's gone into management."
The final five years of Colllins' playing career in England were spent at Barnsley's neighbours Sheffield United, where he also had an earlier loan spell.
James Shield, who covers the Blades for the Sheffield Star, said: "He arrived the first time and he basically signed in the middle of the night, turned up in the morning and played for United in a Sheffield derby win over Wednesday at Hillsborough that day.
"The second time, he played alongside Harry Maguire which was a good partnership.
"Harry would have learned an awful lot from Neill and I think helping Harry might have piqued Neill's interest in coaching.
"Later on there was a clash of personalities with Nigel Clough and he dropped out of the team.
"It was a difficult time for him.
"After that, he came back under Nigel Adkins and scored a 90th-minute winner in the EFL Cup at Morecambe and he got very emotional in his celebration and the interview afterwards.
"You could see how much it meant to him."
How do his former colleagues think he will do for Barnsley?
McCarthy said: "I think Barnsley have done well to get him.
"I have seen a few comments that nobody knows him but I don't think many people knew Michael Duff either.
"There is a bit of snobbery in this country when we talk about football in other countries.
"It's growing a lot over there and a lot of American players have come here and done well.
"I really admire him for leaving a job where he is well-respected and a beautiful place like Florida.
"He could so easily stay there but he wants to manage in the EFL.
"I spoke to Khaled (El-Ahmad, Barnsley's chief executive) last year and he told me about the research that he does when looking for a new coach.
"It's very thorough and fans should respect and trust that."
Parkin added: "If the club give him the tools and make some good signings, he will be fine.
"They had a great season last season and I think he can build on that and get them challenging again. I said to him that, if he gets the team working hard, that is 80 per cent of the job done for the people of Barnsley.
"Him and Steady (assistant coach Jon Stead) are getting on for 1,000 games between them.
"They know the league.
"I imagine Steady will be a calming influence on him and rein him in."
Shield added: "I am not surprised to see Neill go into management and be a success.
"He is a good bloke and a really good pro.
"He was approachable but also very very driven and determined.
"He was very mentally tough.
"He was always straightforward and forthright. Character-wise and personality-wise, I think he will be a really good fit for Barnsley."