BARNSLEY'S squad feel like pre-season has fully started now they have begun working with new head coach Neill Colllins.
The Scotsman arrived this week with assistant Jon Stead from the Tampa Bay Rowdies, taking charge of the Reds in their third week of pre-season.
Wing-back Barry Cotter told the Chronicle: "It was crucial to get it sorted.
"There was almost a feeling like we weren't even back yet without the presence and direction of a gaffer.
"Obviously we're still Barnsley and we know what we are but it's huge to have the gaffer and Jon coming in.
"It's been really positive.
"They want to come in and build on our strengths.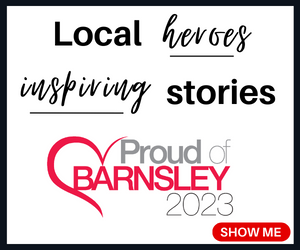 "It's really exciting. They are two really good lads who have played the game forever. You can see that in their training sessions.
"America won't be the same football but to have success in such a different place is really positive."
Scottish striker Oli Shaw added: "It's brand new. We have had a few conversations and team meetings.
"He's getting his ideas across. We've all been impressed. It's all positive.
"It's a similar style of play to last season and that's our identity now.
"But there will be some tweaks.
"I have spoken to people who know him and they all have good things to say."
The Reds had a month off after their play-off final loss to Sheffield Wednesday at Wembley. Shaw said: "We have to move on. It's a new season.
"We're starting afresh.
"We can draw on some of the stuff we did last season which was good.
"The atmosphere is good and everyone is looking forward to the season."
Cotter added: "We fell short last year so this year the goal is to go one better.
"Everyone was gutted but you have highs and lows in football. You have to take the lows as well as the highs.
"Getting the taste of it has done us good. We know what it feels like to fall short and no one wants that feeling again."
Both Cotter and Shaw signed in January and were not regular starters.
They have been involved in pre-season so far, with Shaw netting in the first friendly at Worksop Town last week.
He said: "It's good to get off the mark with a goal in a friendly.
"It's been a good, hard week of training.
"These pre-season games are key for staking your claim."