BIZARRE plans to erect an almost four-metre-high column with a sheep on top in Penistone has confused local residents.
An application, which was submitted last month to the council's planning board, seeks to create a column - strong enough to withstand a direct hit from a car - on Barnsley Road.
A sculpture of a sheep is planned to be the centre piece of the plan - which Penistone West's Coun Hannah Kitching has called to be withdrawn.
She said: "I've now discussed this with my Barnsley Council councillor colleagues David Greenhough and Mandy Lowe Flello.
"We have always been on board with the sheep sculpture art trail, but have never discussed and certainly not supported any proposal for a sheep on a pillar.
"We are all of the view that this is not the right time or location for such a project.
"We want to see the benefits of the proper principal towns investment first - particularly the years overdue promised refurb of Penistone Town Hall.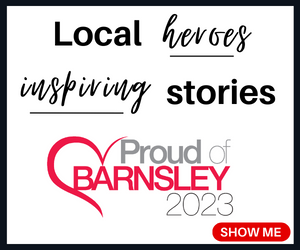 "I get the sense that this position is largely in line with the views of the community."
She added the Lib Dem group in Penistone is 'fed up' of the lack of real investment into the town.
"We will be writing to the project manager Fiona O'Brien and asking her to withdraw this application," she said.
"If she will not then we will be objecting strongly to these proposals and encouraging residents to do the same.
"We are absolutely fed up of Barnsley Council dragging their heels on investment in our town and fobbing us off with art projects instead.
"When the work is all complete then we absolutely want to look again at signposting and how we welcome people into our lovely town.
"But even then it probably won't include a sheep on a stick."
Public consultation ends on July 24.