RESIDENTS on a flood-ravaged street which was submerged following a 'once-in-a-century' period of rainfall will finally receive better protection - after leaders came together to form a long-awaited prevention plan.
A probe into Lang Avenue, in Lundwood, has been taking place for almost two years since flash floods forced some residents out of their homes for almost a year due to the damage caused in November 2019 and February 2020.
The residential area impacted about 70 homes - with worst-hit houses being swamped with water approximately a metre deep - however evidence suggests much earlier flood events possibly as early as the 1950s.
Environmental consultancy firm Enzygo compiled a study into Lang Avenue - which is near the River Dearne - having been commissioned to do so by Berneslai Homes.
This included monitoring water levels, surveying local culverts to assess their ability to cope with increased amounts of water and clearing out ditches in the first of three phases.
Phase two saw a CCTV assessment of the culverts, a topographic survey, the formation of a local flood action group, the creation of new drainage and remodelling the sewer network.
The final phase, according to documents, will result in continued working with William Saunders Partnership - made up of architects and engineers - to monitor the work and its impact.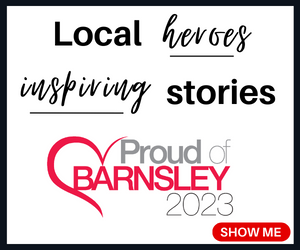 The Chronicle can now reveal that a report will go before ruling cabinet members - mooted for November - which will update councillors on the progress on Lang Avenue.
A council spokesperson said: "In 2007 and 2019, this area had a lot of flooding.
"Since 2021, we've been working with Berneslai Homes to find out what may be causing flooding on Lang Avenue.
"We're also looking to find any actions that could be taken to reduce the impact of future flooding.
"Enzygo were employed by Berneslai Homes to help identify the flooding at Lang Avenue.
"Many of the homes affected in Lang Avenue form part of the council's housing stock and as such are home to residents who may be vulnerable or on lower incomes.
"Further proposals with be encouraged to reduce the impact of climate change over the coming years."
Met Office figures revealed the three-month period from November 2019 was the wettest since 1891, with Barnsley recording more than double its average winter rainfall in 2019/2020 at 425.4mm.
Dan, who has visited affected residents, added: "After the devastating floods I fought for government funding to protect us from a repeat of the scenes, securing money which has helped towards the launch of the flood catchment plan to protect the region.
"This will continue to evolve based on what we learn over the coming months and years, but it will always ensure that we protect homes and businesses from the devastating impact of flooding.
"Climate change is leading to increased rainfall which hugely increases flood risks, but by introducing solutions to the mix we can break the cycle.
"It was very useful to be able to visit Lang Avenue and see for myself the vitally important work that is underway.
"Throughout my time as the local MP, I have been working hard to deliver a long-term, sustainable solution to the very long-running issue of flooding in the street - made ever more urgent by the devastating floods several years ago.
"It is welcome to see that the multi-agency partnership between Barnsley Council, Yorkshire Water and the Environment Agency is working effectively and that transformative flood defence and mitigation work is being delivered on the ground."