YORKSHIRE Water engineers are investigating after last weekend's torrential rain was blamed for 'raw sewage' flooding a street.
West Street in Worsbrough has been partly closed this week due to a suspected burst sewer main.
The Chronicle understands a couple's garden was the worst-hit on Saturday evening and Yorkshire Water confirmed an outbuilding had been flooded.
A spokesperson said: "Flood water leaves behind damage and all affected areas need disinfecting after events like this.( "We've visited the property and we've also had our partners, Service Master, visit to support with a thorough clean-up.
"This is not something that can be done in one visit, especially given the volume of water that entered their outbuilding.( "We've arranged for one of our senior managers to visit the customer to provide an update on the next steps of our investigations into the cause of the flooding and to offer further advice to the customer.( "Three-way traffic lights were used on the street."
The couple, who did not wish to be named, told the Chronicle they are seeking compensation from Yorkshire Water.
They added: "Things happen beyond people's control and the thunderstorms could not really be predicted, but it is down to negligence in the sewer system that this occurred.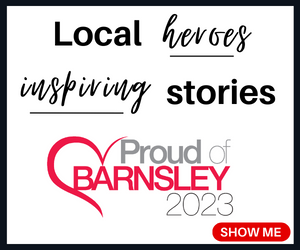 "Over the last three years we have had to call Yorkshire Water out three times due to flooding and drainage issues.
"Every time we are told the sewer is not wide enough and will be escalated, however this has not happened.
"The water came from the road and down our drive and within a matter of minutes our property was knee-deep with raw sewage, water and our bins floating past our window.
"Our car was also written off by our insurance company."