A SUBLIME piece of artwork is now on show at a church - and residents are being encouraged to take a look before it moves on.
The work, which was created in 2020 to mark the achievement of St Jerome's translation of the Bible, is on display St Michael's Church until September.
Created by Portsmouth-based artist Pete Codling, the work tells the story of the Bible using the smalti mosaic technique developed in ancient Byzantium.
Jerome translated the Bible from the original Hebrew, Aramaic and Greek into Latin - the first scholar to do so.
Now a mosaic commissioned by the Bible Society and the Catholic Church of England and Wales is celebrating his achievement.
Pete said: "The idea behind this artwork has challenged me technically as well as artistically.
"My research for this artwork took me to Ravenna and Venice in search of materials, technique and craftsmanship.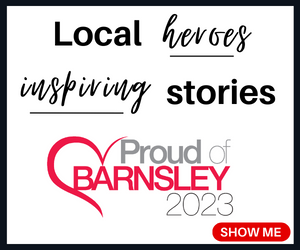 "I wanted to portray the Bible visually, and convey the journey of translation from the oral tradition to the digital age in one coherent artwork."
The mosaic stands on a pedestal which is an integral part of the work.
It is over two metres tall and is formed of ten panels created from thousands of pieces of coloured glass.
If you would like to find out more and arrange a visit then email mosaic.wombwell@gmail.com.