COUNCIL bosses have lauded a revolutionary scheme which resulted in pylons behind removed from one of the borough's most picturesque beauty spots.
The so-called 'visual impact provision project' - which cost an estimated £43m - has successfully transformed the landscape in the Peak District National Park and along a popular stretch of the Trans Pennine Trail.
It was one of the first schemes in the world to remove existing high-voltage electricity transmission infrastructure, which has been in place since the 1960s, solely to enhance the landscape.
Partners from Barnsley Council, the Peak District National Park Authority and National Grid were on hand to cut the ribbon last Thursday, formally re-opening the public car park in Dunford Bridge, following the completion of an extensive programme of enhancement works.
The car park improvements included resurfacing with new asphalt, adding speed bumps for improved safety, marking out new parking bays, introducing new landscaping and planting, incorporating a turning circle for the local bus service and restoring the popular picnic area back to its full capacity.
The upgrade is part of the final phase of National Grid's Going Underground project to transform this part of the Dark Peak landscape, following the successful removal of seven pylons and 1.5km of overhead electricity lines in 2022.
The complex construction and engineering programme has involved placing new cables below the ground, with world-leading teams joining forces with local contractors at each stage of the project from cable jointing to pylon removal.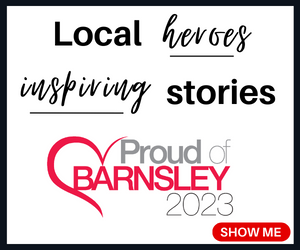 Coun James Higginbottom, cabinet spokesperson for environment and highways, said: "I'm extremely proud to have been part of the project at Dunford Bridge to restore the landscape back to its natural beauty.
"Throughout the construction process, we have implemented several environmental protection measures, such as habitat restoration, planting 9,000 trees, installing new bat boxes and developing new wildlife corridors for nesting. ( "These steps have helped to preserve existing species and achieve an outstanding biodiversity net gain of 18 per cent, which is eight per cent above our target.
"This is a testament to our commitment to biodiversity conservation and our efforts to protect our borough for future generations.
"By prioritising environmental sustainability, we have not only completed a successful project but have set the standards high for future developments."
National Grid's team has also been commended for achieving a planned 18 per cent biodiversity net gain for the project, smashing its initial target of 10 per cent.
The additional eight per cent was achieved through 'careful management of the environment' around the project's highly sensitive and constrained construction site.
Leanne Evans, senior project manager for National Grid, added: "Securing a long-term 18 per cent biodiversity net gain for the project and enhancing the willow tit habitat has only been achieved with every single member of the project team being fully committed and willing to change the way we normally work.
"We're extremely proud to have set a high environmental benchmark on this scheme and to have demonstrated what can be accomplished by collectively doing the right thing.
"It proves that sensitive environmental management is possible on major projects, even in the most challenging of locations."