CAST your mind back to the V8 power battle of the mid-noughties and you'll conjure up images of naturally aspirated M3s, RS4s and C63s - but today's motoring world is a far-removed place from those halcyon, care-free years.
As time's gone on BMW, Audi and Mercedes have ditched their wonderful, high-revving masterpieces and gone down the turbocharged route, but luckily for those who adore howling V8s there's still a solitary car to plump for. It comes from an unlikely marque, too: Lexus. Yep, the posh arm of Toyota, famed for its clever hybrids, is now the shining - and only - beacon of hope for those who don't want a surge of mid-range firepower and would prefer to rev, rev and rev a little bit more.
When you delve into Lexus' track record, it becomes less of a surprise as although it's set the path for others to move into hybridised petrol units, cars like the magnificent, V10-powered LFA and the lesser-spotted ISF - which took on the German-dominated market - show that the engineers there have always had a naughtier side.
This car - the terribly handsome RCF - has a 5.0-litre, naturally aspirated V8 which produces 457bhp and revs its way beyond 7,000rpm. In this day and age of ever-tighter emissions regulations, that's a miraculous feat and even before you wriggle into its driver's seat you cannot help but doff your cap to Lexus for having the balls to do it. It's truly the last of a dying breed, an engine perilously close to extinction.
Outside, it's clear it means business: quad exhaust pipes, a muscular stance, its vented bonnet and gaping front grilles vie for attention - and all deserve it - but it isn't brash or vulgar. It's sharp, it's sleek and sophisticated to look at, but open the door and you'll be even more impressed.
The key to its interior's brilliance is its driving position, which for me was utterly perfect. You're clasped in by a fantastic seat, ahead is a thick-rimmed steering wheel and a dashboard design that's only beaten by Audi - it really is that good. The materials are quality but several flashes of carbon fibre add to its sportiness.
Prod the starter button and your ears immediately pick up on a forgotten tone from yesteryear - it's loud on tick-over and you know it's going to crave revs from the off. It's fitted with an eight-speed automatic gearbox - with paddles, thankfully - but it's the silky-smooth ride that first stands out with the RCF. With cars like this, they're generally hard-riding yobs, so it's most definitely a pleasant surprise and gives it a more GT-like characteristic thanks to its near-perfect damping.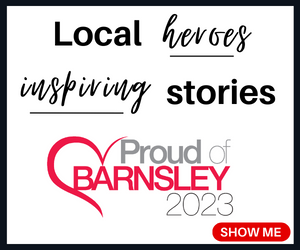 Up the ante a little, play with its settings and you'll settle on Sport S+, just because it's the optimum level of the £75,000 RCF. The already-heavy steering gets even weightier, but key to this option is the quicker gear changes. It's much-needed; the only drawback to the car is the gearbox which in manual mode can feel a little lethargic and not as pin-sharp as a twin-clutch German creation.
It's heavy - tipping the scales at 1,715kg - but the engine feels hungry, athletic and beyond muscular when it's at full throttle. It's fast - 60mph is done and dusted in 4.5 seconds - but even if that number started with a 5 you'd forgive it because it's a masterpiece in just how special a naturally aspirated, shackle-free engine can be. It's sad in a way, purely because although it's fitted to a new car, this truly is a thing of the past so should be celebrated while it can. The power delivery is linear personified; whereas turbocharged engines throw out theirs between 3,500rpm and 5,500rpm - a tiny window when you think about it - the RCF does its best work way beyond that so it's imperative that the gear is clung on to. Do it, for dear life, and the noise builds into euphonious V8 magnificence.
Yes, the current German lot are faster and more precise as out-and-out driving tools, but the RCF needs to be lauded for what it is: a mile-munching GT with arguably the best, most atmospheric engine currently fitted to a new car. It's full of charm; it's effectively a Japanese muscle car and will be remembered as a throwback to when engines were just better.