BARNSLEY Woolley Miners under 11s are the Barnsley Junior League Division A champions following a comfortable win at home to Darton.
Rohan Vemula and Reuben Haupt took three wickets with two for Archie Chapman-Stott, Neve Allott and Alfie Worth. Chapman-Stott and Ryan Hubery top-scored.
Barnsley finished a point clear of Cawthorne under 11s who beat Elsecar by 54 runs. There were two wickets for Hugh Bramall, Thomas Edgar and Reuben Quilter, then Bramall top-scored.
Rockingham under 11s defeated Penistone by 32 runs. Adam Cummins top-scored then Ava Hunsley took three for four. Charlie Richards starred with the bat for Penistone.
Monk Bretton under 11s won by 51 runs at Upper Haugh. Joe Wainwright took two wickets then he and Isaac Wainwright top-scored.
Wath under 11s won against Mexborough. George Tingle made the best score with the bat.
Worsbrough Bridge under 11s enjoyed victory over Higham.Bridge's Freya Kemp, Charlie Bottomley and Jacob Brown top-scored. J Heeley took two wickets for Higham then top-scored.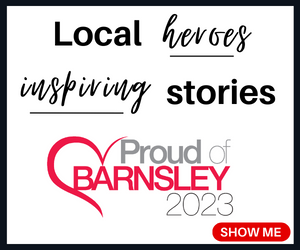 Silkstone United under 17s beat Elsecar by 19 runs. Lewis Varley hit 44 off 36 balls then Jack Pearson made 51 not out off 51 balls. Silkstone's Callum Pearce took two wickets as did Elsecar's Lucas Quilter and Lewis Northrop.
Barnsley Woolley Miners under 17s won by ten wickets at Rockingham.
Lucas Slatter top-scored for Rock then Nathaniel Wilkes and Freddie Chapman secured the win for Barnsley.
In the eight-a-side league, Rockingham under 13s Maroon beat Upper Haugh by 27 runs. There were two wickets for Milo Bell, Zac Whitworth and George Moore.
Rockingham under 13s Gold won by 73 runs at Worsbrough Bridge.
Rock's Ava Hunsley took three for five and Lucy Kay struck twice, then Finn Lane hit 47 off 33 balls.
Lucas Andrews top-scored for Bridge.
Barnsley Woolley Miners under 15s beat Sprotbrough by seven wickets.
Ollie Chapman-Stott took three wickets with two each for Harveer Batth and Isaac Wilkes. James Wilkes top-scored.
Wath under 15s beat Elsecar by 51 runs. George Seddon, Charlie Whitehead and Harry Stokes impressed with the bat for Wath then Stokes took three wickets and Lochlan Gannon two.
William Reavill top-scored for Elsecar.
Cawthorne under 15s beat Darfield by three wickets. Ty Jowett top-scored for Darfield then Casey Steventon took three wickets. Cawthorne's Ben Unwin took three wickets and Ethan Clarke two, before Alfie Holmes top-scored.
Monk Bretton under 15s won by five wickets against Darton.
Darton's Max Booker hit three sixes in his 43 not out off 32 balls, with Hayden Burkinshaw adding 35.
Ollie Wainwright top-scored for the Monks with 40 not out.
Worsbrough Bridge under 15s beat Penistone by ten wickets.
Lucas Roden top-scored for Penistone and Alec Mycoe for Worsbrough.