FED-UP residents who have been forced to travel miles to get their post after Royal Mail suspended services due to a dog attack feel they are being let down.
Issues with post have angered locals on Hall Avenue in Jump since December, when Royal Mail first confirmed they would stop delivering to the area.
It came after a member of their staff was attacked by a loose dog and, despite the firm re-instating the service twice in recent months, they have now been forced to stop once again.
Craig Turner, who lives on the street, said he feels the local authorities in particularly Berneslai Homes have been 'fobbing' residents off.
"Our main bugbear is Berneslai Homes," he said.
"We've reported the person who has the loose and dangerous dogs on the street on a number of occasions.
"We've been fobbed off a lot it's disgusting.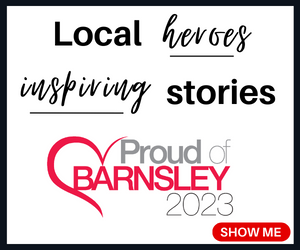 "There's people on this road who are disabled and can't get to Wombwell one person has missed their hospital appointment because of this."
Craig said that the dogs, who are often seem roaming the area, are scaring residents.
He added: "Are Berneslai Homes just waiting for them to bit someone again before they do something about it?
"It's boiling our blood.
"They're just sitting back and doing nothing about it.
"We had a five or six week spell where we got out post back but that's stopped again now.
"It's disgusting."
Royal Mail have confirmed that they are working alongside local authorities but will not be able to resume the service until the dogs are restrained accordingly.
They added: "The situation at Hall Avenue has been ongoing since December 2022.
"Following dogs being loose in the street then going on to attack a delivery colleague, mail has been suspended and re-instated twice in recent months.
"Regrettably, the dogs that reside at a property on the road have again been allowed out unrestrained and continue to present a serious and ongoing risk to our colleagues.
"We are in contact with the local authorities on a regular basis and they are keeping us informed of the current situation.
"While we are waiting for a safe resolution, impacted customers are able to collect their mail from the nearby customer service point located at the rear of 34 High Street, Wombwell, or have their mail delivered to an alternative local address.
"We thank customers for their patience and apologise for any inconvenience."
A spokesperson for Berneslai Homes has confirmed to the Chronicle that they are assisting with the situation.
They added: "We are aware of this situation and are continuing to work in partnership with South Yorkshire Police and Barnsley Council so that Royal Mail can resume deliveries."