A LOCAL councillor has hit out at a company for handing out 'disturbing' fines to disabled residents despite them having their blue badge on display - prompting the firm to slam the council as a 'joke'.
In Hoyland town centre, there are five car parks three of which are free to park.
The first is on High Croft, the second is on council-owned Duke Street and the area on Milton Road.
However, there are a further two car parks owned by Resilienti which are pay and display sites.
Barnsley Council is in agreement with the firm for the sites at B and M which is free for two hours and another charge on entry area on Southgate.
Coun Robin Franklin, who represents Hoyland Milton, has previously raised his concerns into how these are being run.
He believes that the firm are in breach of their agreement with the council.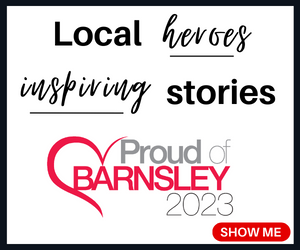 "It seems to be wrong that the developer has chosen to penalise shoppers for parking on Southgate whilst allowing shoppers to park at the B and M car park free for two hours," he said.
"Whilst the developer has an agreement with Barnsley Council allowing charges for parking it is my assertion that they are in breach of that agreement.
"Councillors have been inundated with complaints about the level of fines imposed on motorists who unwisely entered the car park realising charges were in operation so left.
"Then receiving a fine.
"Some entered their registration into the meter and paid the £1 but received no ticket but still got a fine.
"The most disturbing thing is that the vast majority of people fined were disabled drivers who placed their blue badge in full view as required."
Despite these concerns being put forward to Resilienti, the only action the company has taken is to introduce new signs saying disabled people will be charged.
"It is ironic that after complaints about the parking meter and associated fines, new signs saying disabled drivers will be charged have been erected and a new meter installed," Coun Franklin said.
"The charging of disabled badge holders is in total breach of the agreement for this car park, the agreement clearly states that disabled blue badge holders are exempted from charge.
"I would advise residents to contact their Hoyland Milton councillors with what they have been charged, we will do what we can to help them get the recompense they deserve."
The firm has said they are not responsible for the car parks - and slammed the council as a 'joke' who 'tell their constituents whatever story make them look good'.
A spokesperson told the Chronicle: "Resilienti developed the town centre in partnership with Barnsley Council some years ago, and when Netto pulled out the scheme became unviable and Resilienti lost a significant amount of money on the whole project.
"But rather then leaving it half finished, completed it at their expense.
"They made the council aware of this and explained to councillors that as a result they would have to sub-let the car parking to Smart Parking Ltd - who run and control all the car parking autonomous to Resilienti who have no control whatsoever over the running of the car parks.
"Several solutions have been tabled to councillors to help develop the former Co-op store and market area which would mean that the lease to Smart Parking could be relinquished and free parking across the town could be enjoyed but these proposals have been completely ignored by the councillors.
"To be clear Resilienti do not manage the car parking, it is run by Smart Parking, councillors have been offered solutions by Resilienti including further investment which offer solutions to see an end to the parking costs but these have been ignored.
"For councillors to now blame Resilienti for any mismanagement is a complete joke. "Councillors simply have their own agenda and tell their constituents what ever story makes them look good.
"Resilienti still have several solutions if they would be interested in listening."