BARNSLEY Council has announced its new executive director of public health and communities - after Julia Burrows announced her retirement.
Anna Hartley will join from Wakefield Council where she is currently the director of public health.
She will take over from Julia Burrows who will retire on October 1.
Anna said: "I'm really excited to be joining Barnsley at such a great time, building in the successes of my predecessor and also the multi-award winning council.
"I'm passionate about addressing health inequalities and want to bring my experience together with the great work already underway in public health and communities."
Sarah Norman, chief executive of Barnsley Council, added: "I'm very much looking forward to welcoming Anna to Barnsley.
"She is joining the council at an exciting time during our council of the year term.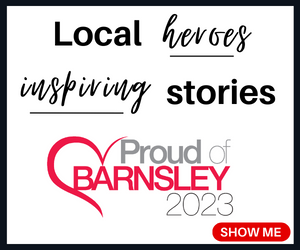 "During her appointment process, Anna demonstrated strong engagement, passion and enthusiasm for both public health and communities, a great breadth of experience from previous roles including in the voluntary sector, that Barnsley will benefit from."
Subject to usual checks, Anna will be leading the council's public health and communities service which includes wellbeing and health protection, regulatory services, libraries, welfare rights, community safety and enforcement, area councils and community engagement and volunteering.