DECADES-OLD flooding woes must finally be put right to allay rain-watching residents' 'constant' concerns - after a councillor slammed Barnsley Council for failing to act despite countless warnings.
Woes on Wentworth Road, Mapplewell, stretch back almost 30 years according to homeowners - many of whom have endured costly clean-ups and repair work.
Torrential rain - which fell on July 8 and 9 - saw the matter arise again, prompting locals and councillors to urge highways engineers to come good on promises to help.
Residents believe the village's housing developments - particularly the one on former North Gawber Colliery site - continue to put pressure on the drainage system.
The cleaning of gullies - of which there are more than 50,000 on Barnsley's road network - has been stepped up in recent years but residents believe clogged-up ones which may have been missed are the cause of flooding.
According to the town's flood prevention plan, a borough-wide probe into the state of its culverts - underground tunnels which carry a stream or drain water - will begin in 2024.
Coun Dickie Denton, who represents Darton East, said: "Nearly 20 years ago the Barnsley Chronicle reported that residents of Wentworth Road were suffering from the dangers of flooding every time there was a heavy downpour in area.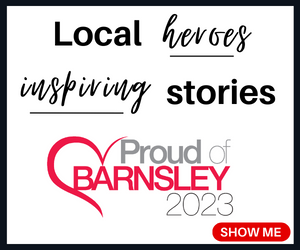 "The recent torrential rain demonstrated that throughout that time nothing has been done by Barnsley Council to allay those concerns and those same residents are still subject to the stress of knowing that their properties are in danger.
"Despite the council admitting there was a problem as far back as 2002, it appears that the issue still persists, and inadequate drainage is leading to a continued flooding risk.
"I was very concerned when I was sent pictures of the road flooding and went to visit and talk to affected residents and businesses.
"I was amazed to discover that this is not a new risk but one that has been real and present for over two decades.
"It is something the council are very aware of - as recently as last year they stated that some new gullies would be installed but as far as I can see nothing has happened.
"I have taken this up immediately with council officers and am calling for urgent action.
"In the meantime my Darton East councillor colleagues and I will be continuing to support the affected residents and businesses."
In response to Barnsley's flooding woes in nearby Darton, Lundwood, Cundy Cross and Low Valley, Yorkshire Water installed alarm-style devices at worst-hit areas to monitor the water level within the combined sewer gullies using a pressure sensor which sends an alert remotely when a rise is identified.
The devices use a wireless network to enable teams to identifying trends in how sewers are performing during normal weather conditions and spells of rain.
It is now hoped there will be a repeat of that in Mapplewell due to its historic flooding events.
Henry Dixon, business transformation manager at Yorkshire Water, said: "The devices will provide vital insight into the performance of the network, allowing our teams to monitor flows and understand network performance remotely.
"A successful pilot project helped to prevent sewer flooding in homes and gardens improved our customers' experience by alerting us to blockages before they caused a problem and saved time and cost on visits by attending proactively to resolve problems before they caused flooding.
"The expansion of the project will ensure we can quickly identify potential problems and mobilise our teams to investigate the network before there is an impact on our customers or the environment."
Coun James Higginbottom, cabinet spokesperson for environment and highways, told the Chronicle that a CCTV inspection has been promised.
"The surface water drainage on Wentworth Road connects to a culverted watercourse, the maintenance of which is not the responsibility of the council. 
"There are a sufficient number of gullies in the area which are maintained and perform adequately. 
"During intense periods of rainfall, areas like this unfortunately become more susceptible to localised surface water flooding.
"While the reasons for this are out of our control, our drainage engineers will carry out a CCTV inspection of the watercourse to see if there are any blockages, and work to ensure that appropriate remedial action is taken by the body responsible for the maintenance of the culvert."