CAWTHORNE were thrilled to win the South Yorkshire League Twenty20 Plate this week and now want to add the Championship title this season.
Cawthorne beat Wath in the final at Aston Hall on Sunday.
They are also ten points clear at the top of their division as they aim to return immediately to the Premier League after relegation last season.
Cawthorne captain Michael Jepps, who scored a century, said: "We're delighted to win the trophy. It's the second time the club has won it.
"We want to be lifting another trophy at the end of the season.
"We're still ten points clear in the league, and we want to be champions.
"We had a set-back in the Whitworth Cup semi-final against Shiregeen who played four players who haven't played for them all season.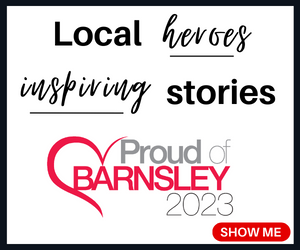 "There might be rule changes about that. The league is looking into it.
"But we lost the game fair and square and we have to move on.
"We're changing the mentality at the club to winning, which becomes a habit.
"It would be a big step up to the Premier League but if players understand how we're trying to play and go in with confidence, we can do well at that level."
With Cawthorne top of the South Yorkshire Championship, they were favourites against Wath who are in the relegation zone.
It proved to be a one-sided contest with Jepps carrying his bat with 100 not out off 69 balls including 16 fours and a six.
Cawthorne posted 165 for two off their 20 overs then Wath were set 149 off 18 and fell short on 120 for eight.
Amir Shahzad took a wicket off the first ball of Wath's innings then they were three for ten off six overs.
Wath's Jayden Vince salvaged some pride as he smashed 56 off 26 balls with seven sixes.
Jepps said: "We did well.
"We lost the toss and were put into bat by Wath which we thought was a strange decision because, I know it had been raining a lot, but the wicket looked really good.
"We didn't get as many boundaries as we wanted in the powerplays and came off a couple of times for rain.
"I had a good day out.
"I haven't scored a hundred in a few years so it was really nice to get one in a big final in front of a good crowd.
"T20 is probably not seen as my game but I still think there's a place for proper cricket shots.
"I only hit one six but I got 16 fours through the gaps.
"We had firepower to come in so I played more freely than I have in a number of years.
"I looked up at the scoreboard and suddenly I was on 80.
"It wasn't just me. Amir Shahzad took one for six off four overs and Luke Ogden took three wickets at the end.
"We kept our standards high in the field."
Jepps is also a footballer, having played for Worsbrough Bridge in recent years.
"I missed the last three games of last season for Worsbrough.
"My cricket and football have always crossed over but I take cricket more seriously now.
"I don't know if I will bother with football this winter.
"I have been on trial at a few places but I don't have that hunger."
The rain had saved Cawthorne from a possible league defeat the previous day.
They dismissed Whiston for 88, after they had been 50 for one, with Methushan Thilina and Liam Wiles taking four wickets each.
But Cawthorne were 50 for seven when the match was abandoned.
Wath posted 131 at Conisbrough but their game was also rained off.