LUCA Connell is putting his personal Wembley disappointment behind him as he focuses on another promotion challenge with Barnsley after signing a new long-term contract.
The midfielder, 22, was one of the Reds' star players last season but put a big one-on-one opportunity wide in extra-time of the play-off final, before Sheffield Wednesday got a 123rd minute winner.
Connell told the Chronicle: "If I could change one thing about the season it would be that chance.
"But it happens in football. There will probably be many more.
"You can't cry over it, you have to get over it and make sure you get the next thing right."
He added: "It's a chance. They get missed every single game.
"Obviously it was a big moment.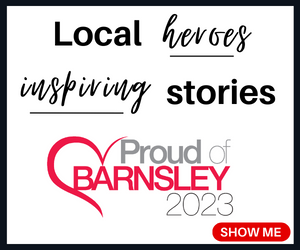 "I have analysed it. I should have scored, there's no getting away from it.
"But I have put it to the back of my mind and we go again this season."
Connell is now hoping for another successful season but with a better ending, after Neill Collins replaced Michael Duff as head coach.
"It was disappointing to lose but you look at the season overall and we achieved a lot. We just have to stick to what we did and build on it.
"We want a similar season to last season as a team. But to finish it off this time. Hopefully some tweaks from the new gaffer can get us over the line."
Connell signed a new contract last week, which is due to keep him at the club until 2027, with the Reds having an option to add another year.
He impressed last season after joining from Celtic, anchoring the midfield.
"I am delighted. I am grateful to the club for rewarding me for my efforts last season. Obviously it's good to commit to the club long-term.
"It had been in the works for a couple of weeks. There was a little bit of negotiating but not much and then I was happy to put pen to paper.
"I feel it's the right place to be.
"I played a lot of minutes last year and I want to repeat the same and improve my performances.
"If you ask anyone, they will tell you how close we are in the changing room. Some have left, some have come in. We're just building bonds."
Connell can see comparisons between Duff and Collins.
"Personality-wise they are probably similar. They are quite intense.
"They want similar things.
"But they will have their own way of playing. That's what we're adapting to.
"He's been very good since he's come in.
"We've only been together a couple of weeks but we're getting an understanding of what he wants."
Connell played the first half of Barnsley's 1-0 friendly loss at Championship side Hull City on Tuesday, before a team of mainly under 21s came on for the second half.
"It's good to get more minutes in the bank and the lads are getting more understanding of what the gaffer wants so it's good.
"The young lads did well in the second half.
"We created chances in the first half but needed to be more clinical."