NEILL Collins is hoping to bring stability to Barnsley, as the seventh head coach in less than four years, but also success as he looks to build on last season's fourth-placed finish.
The 39-year-old was announced as Reds head coach a fortnight ago, moving from Tampa Bay Rowdies in the USL Championship to replace Michael Duff who moved to Swansea City.
No one has been in charge of the Reds for two complete seasons since Simon Davey from 2007-09.
Collins told the Chronicle: "In some ways, you have to consider that.
"Some maybe left for reasons no one wants to leave the club for. Some have left because they have done well and other clubs took them.
"One of the big reasons I want to be here is because they need stability in that role. I have made a big commitment bringing my family here. My previous job and a lot of other clubs show stability goes a long way. You have to earn that faith and trust. There should be plenty of opportunities if we do the right things."
Barnsley and their previous chairmen were last week charged by the EFL for offences. Collins said: "Thankfully the club has been very open, up front and transparent. They made me aware two or three weeks prior to the announcement.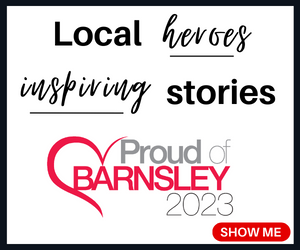 "I take people on their word and they think long-term it will be a benefit to the club. I will leave that to people who know much more about it and get on with what I can control."
Collins says the move happened fast.
"People always assume there is a long cycle but we first heard about it maybe a day or two before we played in Las Vegas then I flew back and spoke to Barnsley for the first time on the Sunday.
"By the Monday evening it looked as if it would maybe happen. That's pretty quick after being somewhere for seven years. I did a lot of due diligence and I know Khaled (El-Ahmad, chief executive) did. Hopefully both parties are excited about what the future holds."
Collins arrived at Oakwell at the start of last week, with less than a month until the season begins on August 5.
"Anyone who has been following our pre-season knows we have our challenges like most teams but it allows me to assess the current players and young players. Everyone wants to be at their best come August 5 because it's important to get off to a good start but there is a lot of change between that point and the end of the season. January signings pushed the club forward last season.
"We will be as prepared as we possibly can be and rely on the players who have been here. I believe that, once we get it going, it will be really enjoyable. I know what it's like to get there and it's not always a straight line. Sometimes it can look as if you're not getting anywhere and I will need to remind myself of that and stick to what we believe."
The Reds lost May's play-off final at Wembley in agonishing fashion, conceding in the 123rd minute to local rivals Sheffield Wednesday.
They had finished fourth with 86 points – winning a club record 32 games in all competitions.
"I have been there as a player and there is a slight hangover, maybe more in pre-season. But once the whistle goes for the first game they will be desperate to get back there.
"There is a challenge because people want to play at a higher level.
"They had the ultimate disappointment. There will be expectations. They have been up and down and the fans will want to be back up. But I believe, if we give them a team that plays their attitude and values, they will get behind us and it will be a matter of time until we can get up to the next level."
Collins played at Oakwell six times during his playing career, drawing three and losing three – including a 5-2 defeat in 2010 with Leeds United for whom he scored an own goal.
"I am sure I will be reminded about the own goal until we create better memories. I know what it can be like when the team is doing well and it's our job to recreate that.
"No one ever reminds me of the goal I scored against Barnsley for Wolves."
Collins brought assistant Jon Stead with him from Tampa, with long-serving Barnsley coach Martin Devaney also stepping up to be an assistant.
"Anyone that's worked with me will realise I really like to work together with people. Titles are not that really important. Jon and Martin have so many games between them in the Football League. I will be taking all their input.
"Martin can bring things me and Jon can't and vice versa."