BARNSLEY Woolley Miners face a crucial weekend in both league and cup.
The fourth-placed Shaw Laners are due to host fifth-placed Treeton tomorrow in the ECB Yorkshire Premier South.
Barnsley are 22 points off top with seven games remaining and 12 points for a win.
Captain Beck Frostick said: "It's a big game.
"We're fully prepared to pull a win off. We have had a bit of a rivalry with them in the last two or three years and they are quite feisty games.
"That's what we like.
"We'll go out there, put the foot to the throttle and hopefully come away with 12 points.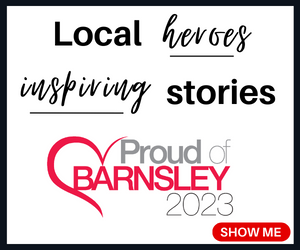 "Both teams will be thinking if they win they can stay in touch with the teams at the top.
"We can't afford to lose many more games now due to the rain that we have had."
On Sunday, they visit Castleford in the semi-final of the Yorkshire Leagues Knock-out Cup semi-final.
They reached the final last year but lost.
It is the chance of a second piece of silverware this season after they won the Twenty20 Blast last week.
"Hopefully we can get back to back finals then go one step further and win the whole thing.
"I know there used to be a bit of rivalry with Castleford from when the clubs were in the old Yorkshire League.
"We beat them early in the season (in the Heavy Woollen Cup) so hopefully we can do the same again."
Barnsley's Australian batter Jake Weatherald has now left to return home.
The Big Bash League star played 21 games for the Shaw Laners this season, averaging 46 with one hundred and six half-centuries.
"It's a massive loss.
"He has always had a positive impact on the club for the last two years.
"The impact he has had on individuals including myself has been outstanding and phenomenal.
"We will miss him deeply but we still believe and we are fully prepared without him.
"If we can all step up and not take a backward step, we should be alright."
Weatherald's last game was due to be at Wakefield Thornes in the league on Saturday but it was rained off.
Frostick said: "It was frustrating.
"There was never a chance of getting a game on as soon as we looked out of the window and checked the forecast.
"Every game was off. We didn't even travel because we knew there was no point.
"We gained lot of momentum in June and early July then to have a lot of games off in the last two or three weeks has been very frustrating.
"Hopefully we will get back out there this week.
"Regardless of the result, we just want to play cricket."