PENISTONE Church are hoping this could be the season when they achieve something very unusual for Barnsley non-league clubs – reaching the Northern Premier League.
Church have regularly competed near the top of the NCEL Premier in recent years but, with the amount of promotion places changing regularly and Covid cancelling two seasons, they have always missed out.
There were only two promotion places last season, when they finished fifth, but this time the champions go up automatically and the next four teams go into the play-offs.
The now-defunct Shaw Lane AFC are the only Barnsley club to get promoted from the NCEL Premier.
Manager Stephen Lenthall said: "We have said as a management team that we would like to make the play-offs.
"In the two seasons that I have been in charge, we've finished sixth and fifth.
"We want to maintain that.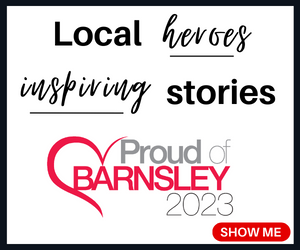 "But it's going to be a much tougher league than last season. Everyone knows there are play-offs so teams have gone bigger with their budgets and brought some quality players in.
"Last year North Ferriby were about 15 points clear at Christmas so not many teams had anything to play for.
"Anyone in the top ten at Christmas this time will have a chance."
Penistone have been improving their ground to make sure they are ready if promoted.
"The ground is not far off. It needs another turnstile and another stand which is ready to go.
"We're trying to get more sponsorship and revenue because we need a much bigger budget to step up. It's a good standard and we are a low-budget side."
Church have often suffered from one bad spell in a season which has cost them in the final table.
"We have had spells when we've lost five or six in the bounce and that effects where you finish at the end. We were down to the bare bones in terms of players at one point last season and that cost us. We've looked at that and added to the squad. We've brought in players from reserves and 21s who we can rely on.
"We're looking forward to it. We've retained all the players and made a couple of great additions to the squad.
"The lads have been really good in pre-season, adapted to a new style of play and change of formation."
Church are due to visit Golcar on Saturday then host Maltby on Wednesday.