Sprinter Joe Ferguson is gutted to have missed out on next month's World Championship but is pleased with his season in general and now focusing on running the qualifying time for the 2024 Olympics.
The 23-year-old from Darton took part in the London Diamond League meeting at the Olympic Stadium on Sunday.
He anchored one of the two Great Britain teams in the 4x100m relay, putting in a strong showing as he attempted to make the relay squad for the worlds in Budapest. He has been informed this week that he has missed out.
Ferguson said: "It's gutting. It was really close. I had a call to say I was not selected which means I was in the final few. I have probably missed out by either one or two places. They have a lot to consider and probably had a ten-hour meeting to decide the squad.
"While it is really disappointing, I am happy with the year I have had and I feel I am in the form of my life."
Joe also competed in the individual 200m in London, after another runner pulled out, and finished seventh with a season's best of 20.44.
He was still more than a quarter of a second off the worlds qualifying time of 20.16 which, had he run it, would have taken him to Budapest after he finished second in the British Championships.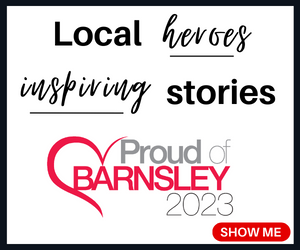 Ferguson's pre-season training was disrupted by an accident warming up for an event in February in which he sustained five facial fractures as well as injuries to his knee and ankle.
He will now focus on running 20.16 which is also the qualifying time for next year's Olympics in Paris – as he looks to race several more times this year in the UK and overseas.
"This year was always an uphill battle and ten weeks ago I didn't know if I would compete again.
"The injury took ten weeks out of my schedule and made qualifying for the 200m a lot less realistic. But it's the way things go. I am just grateful the season has not been totally wasted and qualifying for Paris can be done. My form is really promising. I just need the stars to align and to have a perfect race.
"The Olympics was always in the back of my head.
"After another solid winter of training, we should be right on schedule for Paris."
In the 200m in London, Ferguson competed against some of the fastest runners in the world such as Zharnel Hughes, who broke the British record in that race, as well as Americans Noah Lyles and Erriyon Knighton.
"It was a really good experience.
"I got a late call-up to join in the 200m race on the day. It was the biggest crowd I have ever run in front of – 50,000 at a sold-out London Stadium.
"It was a great race to be part of.
"Noah Lyles set the fastest time in the world this year, Letsile Tebogo set an African record and Zharnel Hughes ran a British record.
"It was a special race.
"I ran my fastest time ever from lane one which, converted into a good lane, would most likely be a PB, so I'm happy."