THE BARNSLEY FC women's team are back in pre-season training with a very different look to their preparations for the coming campaign.
The Reds have incorporated Barnsley FC Ladies, who used to be affiliated with the club's charity arm Reds in the Community and won promotion last season into the fifth tier in England.
The aim is to turn them into a professional outfit and they have already been given more staff, more training time and increased access to facilities.
The North East Premier League season is due to start in early September, with some games set to be played on the first team pitch at Oakwell.
Mark Tinker is the under 16s boys coach in the Reds academy but has also been named general manager for the women's team.
He said: "I have been brought in to link the women's programme and build an identity in line with the culture and beliefs of the club
"We are gradually building the infrastructure, putting key staff members in place – this is around analysis, sports science, physiotheraphy and UEFA-qualified coaches.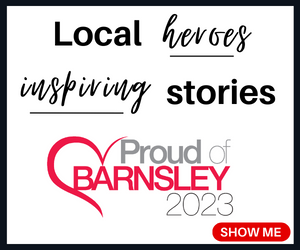 "We have increased training to three nights a week and all the players will access the gym.
"They have a sports science programme and they will be monitored by GPS.
"We will set thresholds for the players in terms of physical capabilities in line with our players at the men's academy and link everything together in terms of how a professional under 21s players would get on with their working week."
The team will be coached by Jess Horsley and Lynn Goodman who led them to promotion last season but they have been joined by a goalkeeper coach, analyst, physio and sports scientist.
They have held trials for new players over the summer and are still recruiting.
Tinker said: "We want to get up the leagues. That's the aim. We want a fully professional team.
"We know that takes time with a lot of development and tweaks.
"However, our plan is to eventually get to a stage where we have a successful professional team at the club."
One of the main supporters from within the club has been board member Julie Anne Quay.
Tinker said: "Having Julie Anne on board has been fantastic.
"She's very passionate about women's football and is driving things behind the scenes.
"I am giving her and Khaled (El-Ahmad, chief executive) weekly updates."