AFTER a flurry of signings this week, one position is clearly in need of strengthening in the Barnsley squad above all others – central defence.
While more competition at left wing-back, a targetman striker plus an attacking midfielder with pace and direct running could be useful additions to a promising squad, they may be put on the back burner compared to the hunt for defensive reinforcements.
The sale of captain Mads Andersen and the exit of loan star Bobby Thomas, who has joined Coventry City in a reported £2million deal, leaves a gaping hole in the Reds defence and it is unclear who will fill it.
Liam Kitching, one of the star players at Oakwell who Barnsley expect to have a very bright future in the game, is a proven performer on the left of the back three and is a strong candidate to be named captain.
They are expected to sign more centre-backs this summer, with attention apparently turning to overseas recruits after the deal for Jesse Debrah broke down late on last week.
But it is unknown if anyone will be signed and ready to play by the start of the season.
Robbie Cundy has struggled to get fit throughout this season while Conor McCarthy has only just rejoined full training following almost a year out with a knee injury.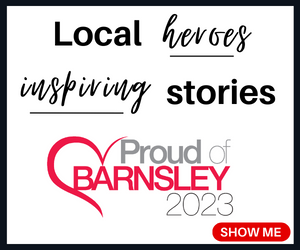 Starting alongside Kitching in pre-season friendlies so far have been 18-year-old Nathan James and 21-year-old Kacper Lopata who, along with Jack Shepherd, 21, who has been coming off the bench, all signed this summer and have never played an EFL game between them.
With a week remaining before the Reds host Port Vale, it is a strong possibility that at least one of Lopata or James could start in the opening fixture.
They are both talented players with potential but it is fair to say that pre-season performances have been mixed – as you would expect from such raw youngsters.
Jordan Williams, who has also been out recently with a minor injury, could play on the right of the back three if fit, especially now the Reds have recruited another right wing-back in Corey O'Keeffe.
As well as trying to replace the quality that has departed, there is also the fact that – with goalkeepers Brad Collins and Harry Isted also leaving – there will be a very new-look backline which will inevitably take time to gel in the early months without a full pre-season together.
There is enough time to find a solid defence throughout the season but the Reds surely must have hoped to have more options at this point.
NO NEED FOR MAJOR PANIC
This summer has certainly not been a smooth ride for Barnsley FC, but equally it has not totally derailed the momentum built up last season.
Charged by the EFL, cancelling friendlies due to a lack of players, losing key personnel, bringing in a manager unknown at this level, and missing out on signings late on have, to different extents, caused dismay in some parts of the fanbase.
But the fact is that the Reds are likely to start next season with 12 of the 18 players in the squad for the play-off final, including a handful who have a strong claim to being among the best in the division in their position.
There is another month to add to the squad in the transfer window, while there is far more structure and harmony around the club than a year ago.
We will only truly be able to assess the impact of this summer once the season is well underway and we see how head coach Neill Collins and many of the new signings perform.
But the panic among certain sections of the fans currently seems premature.
There has been damage done but it can be remedied. The Reds still appear capable of another promotion challenge.
It is understandable that fans are uneasy about the club being hit by a series of EFL charges relating to their ownership in the past.
But the noises from within the club are that, while nothing is guaranteed, they are not overly worried about a points deduction and will be happy to have the matter resolved.
Cancelling friendlies at Guiseley and Mansfield Town with a few days' notice is not a good look and frustrating for the opponents as well as fans who had made plans to go to the games, while giving the impression of disorganisation at Oakwell.
But those games were arranged before the club knew they would be getting a new head coach who would prefer to have training time with his full squad to assess all the players at his disposal.
ARRIVALS WILL EASE CONCERNS WITHIN SQUAD
At the club's media day last week, several players seemed keen to make the point on the record during interviews that Barnsley needed to bring in more players and quickly.
There also seemed to be an element of displeasure from some that they were given less than a month off after last season then brought back when there was no head coach in place.
But it was not exactly a mutinous atmosphere, with players praising the impact of new boss Collins and repeating the mantra of 'going one better' than last season.
New signings this week will please them, with more to come.