AN OPEN LETTER TO BARNSLEY FANS FROM THE BOARD OF DIRECTORS.
JULY 28, 2023
Dear Barnsley fans,
When we formed our new board back in May of last year, we made a commitment to you, our supporters, to be as transparent as we possibly could with the goings on at Oakwell; to focus on getting back to the Championship and our club stabilised and positioned for growth and, ultimately, promotion.
Well, Wembley was two months and an eternity ago; much has happened since.
Understandably there are a lot of questions and concerns from the fans regarding the road forward.
We would like to take the opportunity here to fill you in as much as we can.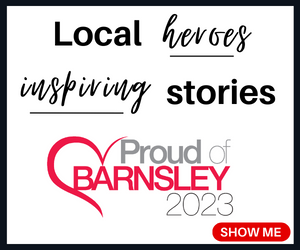 The way we lost at Wembley was cruel.
There is no denying that losing like that is a tough one to recover from.
The team played their hearts out. That game will be written about infamously in our club's history. We were so proud of our coaching and football staff, the players that day, and of course, the fans too. Thank you for the energy, passion, determination, and incredible support.
Getting to Wembley itself was an incredible feat for a team and club in transition, and is something we have to acknowledge and be very proud of.
It goes without saying that fans care the most about what happens out there on the pitch.
Our response to not getting promoted was to immediately focus on securing our players and our coaches for the next season.
We knew we would be losing Mads (Andersen) and we knew that our loan players would return to their clubs. Some we could negotiate with and some we knew we couldn't. Conversations were had across the board.
We offered a revised contract to Michael Duff.
And then Swansea called.
With that call and the ensuing rumours around it, player signings became harder to secure even if terms had been agreed. We were stuck between a rock and a hard place, a coach going out and no immediate one coming in, days rolling on and pre-season getting closer.
Our approach, therefore, needed to be strategic and practical, thorough and purposeful.
This resulted in the hiring of Neill Collins and Jon Stead.
We needed to build on what we had achieved last season, to continue to develop our stable of players in the playing style of Barnsley Football Club, and to bring in a few new players to be both additive as well as filling in the gaps of those that were moving on.
We are excited to work with Neill and Jon and were happy to see that they came straight from their long flight to the training ground and are as eager as we are to get the new campaign started.
Which brings us to player transfers.
In past seasons, Barnsley has developed a reputation for developing young players and then selling them at the first possible opportunity.
We know that, if we are to repeat our success of last season, we need to keep a core group together and build on that for success. Our multi-year signing of Luca Connell is part of that strategy.
Not selling core players for a number below their value is another part of that. Taking money from player sales, from players that are moving on like Mads and reinvesting that into the squad and the running costs of the club is another.
We remain committed to what we said on day one in May 2022 – every penny that comes in from transfers will go towards buying new players, giving existing players better contracts, and paying the wages of our dedicated staff who run the club. We are focused on building the best squad possible. We are also focused on spending money smartly.
We rely on – and have huge faith in – our analytical recruiting data and the team that puts that together. The transfer window remains open and we are still working within these parameters.
We believe that we will have a very competitive squad ready to do one better than last season.
Our ambition is to play for promotion.
A lot of what has been going on transfer and business-wise is not shared publicly.
When a player does not come to Oakwell after a lot of speculation on social media or within the press, there are reasons that cannot be disclosed officially by the club. It is our responsibility to remain professional about all communication that comes through our channels and share as much as we can as well as withholding that which is not appropriate. We know you understand this.
At the same time, as soon as we can share something with you, we will.
Similarly, we cannot discuss HR and employee comings and goings in a public forum.
We want to thank and acknowledge here the 23 years of outstanding service given to the club by photographer Keith Turner, and are pleased to learn that he will continue to cover our games for the Barnsley Chronicle.
The big news Khaled was excited to share with you is still in process. It certainly is meaningful to us and to the town and while we were hopeful of concluding things before July and sharing the news with you, we do expect to be able to announce it in the coming weeks.
We also want to address the EFL investigation which came out of the blue for most but, for us, has been in the works for a few months.
As referenced in our announcement on the club website, we initiated this investigation with the EFL. While we cannot comment on the investigation as it runs its course, our goal was to clean up all past discrepancies so that the club can move forward on a solid footing. Like you, we are waiting for further updates from the EFL and these will be shared in due course.
The Barnsley FC academy continues to outperform and overachieve. We have invested funds to further extend the reach and depth of coaches as well as support in education and talent development for young players. Being crowned under 18 champions last season was a highlight of the year and many of the academy players are now training and working with the first team. This is part of our continued growth strategy for the club and future talent development and recruiting.
Pre-season and ongoing trials have started for our new women's team. We are proud to be able to extend the incredible facility, staff, and opportunity for football and careers in football to the women of our town.
Barnsley Football Club is an inclusive, diverse community and we value equal opportunity and equal access to opportunity in all areas.
We hope you will join us in supporting the founding team of players as they begin their journey – 137 years after the men.
There have been questions raised here about funding being diverted from the men's team to fund the women.
The women's team has their own sponsors and cost centre. They are a natural extension of the structure already in place at Oakwell.
We are also more focused than ever on community outreach. Reds in the Community will be renamed the Barnsley FC Community Trust to further align our goals. We are grateful to the trustees and team at 'Reds' who have worked tirelessly and continue to do so to support those in need in our area and as well develop football for our youth.
But let's go back to Wembley.
Our players, coaches, and fans gave their hearts for the badge.
We will be giving our all again this season, because, in the most positive way, that's football.
We go again.
Thank you to everyone who has bought season tickets so far. We are committed to building on the matchday experience and other events for fans to be a part of the activities at Oakwell.
We appreciate your support, and while there are no guarantees in football, we will strive to do one better than last season.
Thank you to the players, the staff, and the team at Oakwell who are gearing up for a new season and determined to do – and be – better than last season.
We are with you.
Thank you to the executive team at Oakwell who manage the complicated day-to-day operations of the club. We stand behind you.
Thank you for your patience as we continue to work hard to get everything moving in the right direction. We are united in our love for Barnsley Football Club and our commitment to the community.
We will be holding an open fan forum on August 18 at Oakwell. There is room for 200 people to join us in person, and those free tickets were snapped up quickly. This event will also be live-streamed on our official YouTube channel for those who cannot join us on the night.
Looking forward to seeing you at fortress Oakwell. It's our house and our home. Let's keep it bouncing.
You Reds,
Neerav, Jean and Julie Anne.
Directors, Barnsley Football Club.