HUNDREDS of people who signed a petition against the introduction of parking charges at a Barnsley beauty spot have been let down, local leaders believe.
The government ruled on the row, after Yorkshire Water appealed the introduction for parking charges at Langsett Flouch car park - after the council's planning board refused the plans - which is used by visitors to the nearby reservoir.
The 'inappropriate' application was rejected by Barnsley Council's planning officers in October, following strong opposition from locals, MPs and councillors.
They rejected it on the grounds that it would represent 'inappropriate development' within the green belt, raising particular concern about a four-metre pole for the camera.
The water firm said the fees would help fund rangers, nature conservation, countryside management and improvement of facilities - and the Planning Inspectorate subsequently overruled the council.
Dan Jarvis, MP for Barnsley Central, has called on Yorkshire Water to ditch the plan altogether.
"It's deeply disappointing that while Yorkshire Water are making millions in profits, they are asking local people to foot the bill for their new ranger team by introducing parking charges at Langsett.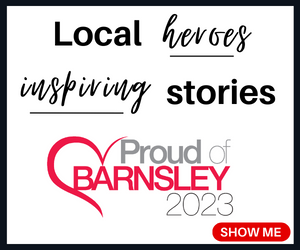 "As families struggle with the cost of living, this is a terrible time to make people pay to park.
"Our countryside needs to be accessible for people locally.
"Anyone who knows the area will understand that these changes will inevitably displace parked cars onto the busy A616 and I have concerns about public safety.
"An average of 20 per cent from a water bill is spent just on servicing debt and rewarding shareholders.
"There are other ways to fund the new ranger team, and even at this late stage, I urge Yorkshire Water do the decent thing and scrap these parking charges."
Despite the resistance, it appears Yorkshire Waters has no intention of changing course.
Dr Marie Tidball, a Labour candidate for the Penistone and Stocksbridge constituency - where Langsett is situated - accused Yorkshire Water of taking advantage of customers in the face of the cost-of-living crisis.
"These charges demonstrate blatant profiteering from people when times are tough.
"The charges risk cutting off access to our beautiful natural beauty spots for households across our communities in Penistone and Stocksbridge - all at a time of a cost-of-living crisis, and with reduced public transport provision following funding cuts from the Conservative government.
"It's so frustrating that the government and Yorkshire Water haven't listened to the hundreds of people that signed our petition and so many of us who wrote to the Peak District National Park to raise our concerns."