THE roll-out of schools' 20mph zones and other measures where a speed reduction is not possible are set to continue during the summer holidays - after the safety plan was overwhelmingly backed at a meeting yesterday.
Although walk-to-school initiatives have been deemed a success - as have education leaders' attempts to boost the amount of kids using bicycles to get to and from classrooms - matters are now at a tipping point, according to residents.
Highways bosses committed to a scheme to assess all schools sited on main roads in the borough to see if 20mph zones could be introduced to slow down traffic - and more are set to be included.
Following the recruitment of a dedicated project lead last July, and working with the schools' crossing patrol co-ordinators, all 74 primary schools have now been assessed.
However, not every school is eligible for 20mph zones, the Chronicle understands, but commitments to boosting crossings have been made.
Coun Alex Burnett, who represents the Penistone East ward, urged the council to use the summer holiday period to continue its roll-out.
He said: "Like many parents I often enjoy walking my children to and from school.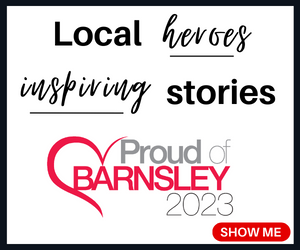 "The physical and mental wellbeing benefits for children are extremely important, especially with the high levels of childhood obesity within the borough, without even mentioning the environmental benefits.
"I'm pleased to see the phased introduction of 20mph speed limits outside primary schools following a successful trial earlier this year.
"Making sure our roads are safe is vital in helping encourage parents and children to walk or cycle to school."
Recommendations for further road safety improvements had also been made but these were 'unique' to each location considering specific local factors.
Coun James Higginbottom, cabinet spokesperson for environment and highways, said improving safety outside schools was a priority.
Multiple schools across the borough - including St John's in Royston, Oakhill Primary in Ardsley, Bank End in Worsbrough and Trinity St Edward's in the town centre - have all experienced term-time difficulties at drop-off and pick-up times.
"Members were advised to consider the initiative as something greater than a prescriptive roll-out of advisory speed signs," Coun Higginbottom said.
"Improving road safety outside of primary schools is a priority but the interventions must address the local issues if they are to have the desired effect.
"The introduction of 20mph advisory speed signs was one of the tools being deployed by our officers to improve road safety outside our schools."
South Yorkshire Police warned officers are aware of the worries and have the power to fine motorists who choose to flout parking regulations, while MPs - including Wentworth and Dearne's John Healey, a staunch campaigner for the roll-out of 20mph zones - have also appealed for common sense to prevail.
A police spokesperson said: "We would like to remind people to park considerably when dropping off and picking up children from school.
"If you park on the zig-zag lines or at the school gates, you are putting children at risk.
"You could also be committing an offence and receive a £30 fine."