AN oil spill at an award-winning nature reserve - which is thought to have trickled into its pristine waterways from a nearby scrapyard - has not resulted in any fish being killed, volunteers confirmed this week.
Carlton Marsh's custodians - fresh off being awarded their first-ever Green Flag status, which is reserved for flourishing parks and reserves - reported their concerns to the Environment Agency after the spill was noticed last week.
The stream, known as Cudworth Dike, flows through the site and past several scrapyards - and conservationists believe oil got into the water there before it trickled into Carlton Marsh.
It runs between Rabbit Ings at Royston, which was previously a colliery spoil heap, and on through Carlton Industrial Estate before reaching its confluence with the River Dearne.
As a result of its industrial past, the dike is mostly manmade, and in poor condition - but volunteers have been spearheading a long-running campaign to restore its quality.
Cliff Gorman, who founded the steering group responsible for its transformation, told the Chronicle: "The dike's had a history of oil spills but not for a long time - it's become much better and it now has a good population of fish.
"It does run through areas which have historically had high levels of pollution, so there's always the potential that something may happen.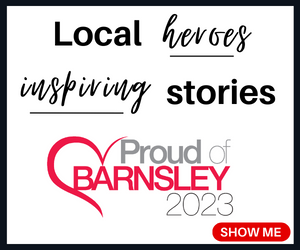 "We noticed the spill and have reported it to the relevant authorities, but so far the Environment Agency haven't been out.
"Although we haven't seen any dead fish, the oil slick remains near the bridge where our population of chub usually spawn at this time of the year.
"It might be a coincidence but we haven't noticed them spawning this year."
The water went from being one of the most polluted bodies of water in the county - due to the Cudworth Dike tributary's spillage - to becoming a hotbed for wildlife, even going as far as being awarded SSSI accreditation, a site of specific scientific interest, by Natural England.
Fish such as chub, mirror carp and perch have all been recorded due to improving water quality - a far cry from its industrial past - but it's hoped the spillage won't have a knock-on impact.
Coun James Higginbottom, cabinet spokesperson for environment, said: "We've worked hard in recent years to improve the cleanliness of Cudworth Dike, which runs into Carlton Marsh.
"Thanks to our drainage works, it's now home to aquatic plants and fish, improving biodiversity in the area.
"However, as Cudworth Dike runs by a number of scrapyards, we do occasionally see visible oil pollution after periods of heavy rain, which typically passes after a few days.
"When this happens, we report it to the Environment Agency, who investigate the problem at source and take the appropriate remedial action."