BARNSLEY Woolley Miners admit the league title is now beyond them after a 'rubbish' weekend which also saw them miss out on a cup final.
The Shaw Laners were dismissed for 154 in an eight-wicket loss to Treeton which saw them drop down three places to seventh and left them 24 points off top.
Captain Beck Frostick said: "It is probably going to be too much work to win the title now.
"It will be probably too hard to get to where we want to be.
"If we won this weekend we would have been 12 points off but we've slipped down the ladder now.
"We'll just focus on the next game, try to win that and then see where we are at the end of the season."
They then lost at Castleford in the semi-final of the Yorkshire Leagues Knock-out.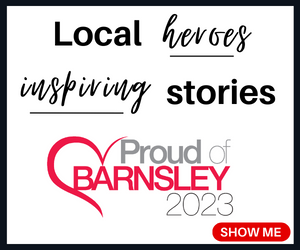 "It was rubbish – that's the main word for the whole weekend.
"It wasn't good enough.
"I don't know whether it was a lack of preparation due to the bad weather last week.
"I was away and not able to train so I felt like I let the lads down.
"We hadn't played for two weeks so maybe there was a bit of rust. But the lads could always have used indoor facilities in Barnsley to get ready.
"It was just an off weekend.
"On Saturday, we didn't bat well then the attitude and body language of some of the players was not good enough."
At Castleford, Barnsley fell 35 runs short chasing 221. Adam Copley took three wickets.
They missed out on the cup final which they reached last year.
"We bowled pretty well but still conceded 30 extra than we would have looked.
"We didn't field well enough as a group.
"With the bat, if it wasn't for the middle order, we would have been out for an embarrassing score.
"It's really disappointing not to get to the final but we said in the dressing room that we have to be proud of our pink ball cup runs this year.
"We have won back to back Twenty20 cups and got to a final then semi-final of this competition.
"As a group we are clearly doing something right.
"We are going in the right direction.
"It's only positive."
On Sunday, Barnsley play in the regional round of the National Twenty20 Cup in Derbyshire.
They won their league's Twenty20 Blast earier in the year – retaining the title they claimed in 2022.
"We're missing a couple of players and Jake Weatherald (Australian batter who returned home last week).
"But it's a good experience for us and an opportunity to showcase our skills.
"We're looking forward to it and proud to represent our league.
"Who says we can't get through to another round?
"We will train hard this week and see what we can do."
Elsecar made 180 in an eight-wicket loss to Whitley Hall. Tanzeel Ali hit 68 with four sixes. Elsecar are one place and 16 points clear of the relegation zone.