BERNESLAI Homes is receiving a whopping 260 bids for each house they advertise with up to 9,000 residents eagerly waiting to move in, the Chronicle can reveal.
A Freedom of Information request to Barnsley Council has revealed that those on the waiting list for a council house in Barnsley are likely to be facing longer waits than ever before.
This year, it's estimated that those who are seeking a one-bedroom house will have to wait for a total of 585 days - the highest figure in the last decade.
Two-bedroom and three-bedroom properties are also similarly high - standing at 569 and 704 days respectively.
Whilst those looking to be housed in a five-bedroom property are being forced to wait a total of 1,194 days.
There are currently 9,179 applications on the waiting list - 1,485 of which are placed in the top two priority bands.
Berneslai Homes said that a high proportion of applicants haven't placed a bid in the last year and are perhaps on the list just a fall-back or to build up waiting time.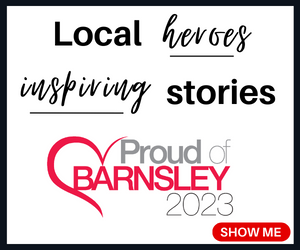 Last year, a total of 897 homes were let - almost 80 per cent of which went to applicants in the two highest priority bands.
For one-bedroom properties, Monk Bretton, Athersley South and Mapplewell are among the most-sought after areas in Barnsley.
Berneslai Homes bosses have said that they receive on average 260 bids for each house they place on the market - whilst they only receive 50 bids for every flat.
In a bid to drive down the waiting list, the council will introduce a new homeseeker scheme - which will come into effect at the end of the year.
The scheme means that all vacancies are advertised and applicants are able to express interest in up to three properties per week that meet their needs.
It's different to traditional council waiting lists where properties were offered directly to the applicant at the top of the list.
Coun Robert Frost, cabinet spokesperson for regeneration and culture, told the Chronicle: "Like most areas the demand for council housing in Barnsley is more than the supply available and in March this year, Barnsley Council approved a new lettings policy to make the best use of the council stock and allocate homes to those in most need.
"The new Barnsley Homeseeker Scheme, which is effective from December 2023 and being implemented by Berneslai Homes on behalf of the council, also aims to give suitable advice to applicants with low or no housing need, who have a limited chance of being rehoused."