PRESENTER Ian McMillan is about to leave you all shook up.
The Bard of Barnsley is convinced Elvis was a secret local star.
Hear him out...as part of the Yorkshire Day celebrations, Ian visited Darfield Museum to take people on a joke tour of Elvis' supposed wild trip through Barnsley.
Ian said: "Elvis visited the town 75 years ago to find out about his ancestry.
"He ended up going to an Elvis impersonation competition where he came ninth.
"Then he went to the cinema to watch a film about his life. He stood up and started shouting 'that's me' which got him kicked out.
"It's amazing what you can make people believe if you say it with a straight face."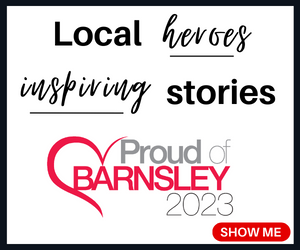 This trip culminated in a show where Ian, with the help of guitarist Richard Kitson, tried to show how all of Elvis' music can be sung to the tune of Yorkshire anthem On Ilkla Moor Baht 'at.
Ian has previously hosted a Yorkshire pudding throwing event on Yorkshire Day and is promising more celebrations to come.
He added: "There's a town in New Zealand called Darfield - I feel like there's something there."