AN ICONIC building on Wombwell High Street that the council have been 'lumbered with' for years has finally acquired planning permission to be converted into stores.
The Burton Building on the corner of High Street and George Street, Wombwell, was last occupied by Superdrug in 2009 - but one small part of the lower floor facing High Street has been taken up by a succession of businesses in recent years.
Previously the Wombwell Congregational Church, the building began construction in 1938 and utilises an eye-catching art-deco style that the council is hoping to preserve.
The council have been attempting to get occupants for the building for years - with suggestions of a compulsory purchase order last year.
Now the owner has been granted planning permission to turn the bottom floor of the property into four business units, giving the public hope for this landmark building.
Coun Robert Frost, who represents the Wombwell ward, told the Chronicle: "We've tried to buy the building a couple of times but the owner doesn't want to sell.
"It's an iconic building, it's got a big footprint on the High Street - the council is very disappointed it's got into disrepair because it should be a lovely building."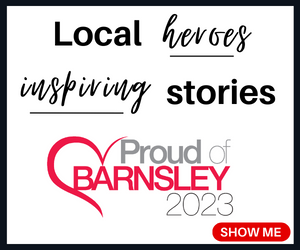 The plans come as part of the latest principal town funding scheme that is investing an estimated £35m into economies across the borough to help High Street's thrive.
Barnsley Council also recently purchased a toilet block across from the building for £100,000 with the intention of turning it into a green space for public usage - adding to the 46 new shop front grants and improved CCTV the funding has already allowed for.
Yet the position of the building leaves an unfortunate shadow across these new developments.
Previously described as an 'eyesore' unit, there had been concerns the empty building would become a hotspot for antisocial behaviour.
"People have been asking for us to get the building into good repair and for it to be used again," Robert added.
"It's a prominent building, we've just spent a lot of money on getting the other side revamped but we're lumbered with this in the middle."
The planning permission grants the owner three years to complete the work with councillors excited to see the building return to it's former glory.
A report states: "The site is located within the heart of Wombwell's primary shopping centre, which has been identified as a district centre within Barnsley's adopted local plan.
"The proposed development will not increase the existing floor area therefore the proposed development will be unlikely to impact upon highway safety or the local highway network."