PLANS to bring a children's care home to Hoyland have been met with disdain by local residents - and a councillor who believes the site is 'wholly inappropriate'.
An application to turn a property on Primrose Way into a new children's care home for two kids was submitted to the council last month.
They will live with a matron from Optimum Healthcare, as they are unable to live on their own for a variety of reasons - including mental health challenges and disablement.
However, following a meeting at Hoyland Library recently organised by Coun David White - who represents the Rockingham ward - a number of residents aired their concerns about the proposals.
Coun White said: "The government recently put forward their approval for schemes of this nature.
"I understand why.
"However, my view is that the location is wholly inappropriate and, after speaking to residents at length, they share some very serious concerns.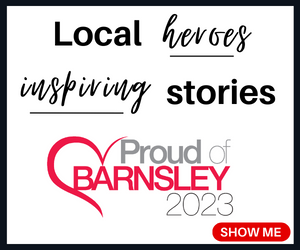 "I have spoken to a number of residents who have experience of living close to similar facilities elsewhere, and the harsh reality is that they often cause disturbances and change the nature of the environment.
"Primrose Way and it's surrounding areas are the tranquil and long term homes to many elderly and vulnerable people."
Public consultation on the plans ended on Tuesday - but Coun White is hoping the plans are declined by the Barnsley Council.
"This application, if successful may damage the stability, security and potentially the well being of many Hoyland residents," he said.
"If granted it will be almost impossible to reverse.
"'We told you so' is irrelevant when people's lives are being impacted upon significantly."
A decision date for the plans has been set for August 21 - and locals are eagerly awaiting the news.
A report states: "We aim to provide the children with an environment as close as possible to a traditional family home.
"Two children, between the ages of ten and 18 years, would live at the property as their principal residence.
"They would be residing in the proposed premises need additional support to live within the community due to a variety of reasons such as past or present mental health challenges and complexities, and disablement.
"The aim of the service is to ensure that they live as independent life as possible and reintegrate them to more independent living facilities."
The new site would also bring a number of jobs to the town.
"The proposed total number of employees is seven, with two staff on shift plus the registered manager at any given time.
"Not all staff would be always present on the site.
"During the day there would be approximately four members of staff at the site.
"These would include a live in matron, two care assistants and a manager as this will be on a one-to-one staffing level with the manager overseeing. "
"During the night the live in matron would be present ably supported by an overnight care assistant."