PLANS to build a new £25m school - which will house up to 900 pupils - are on track to open next year.
Trinity Academy St Edward's will move from its temporary home on Eastgate in the town centre - where it has been for two years - to Broadway, Kingstone.
Work on the new school is underway, with its steel structure now in place after months of delays.
It will open in September 2024 and have 90 staff, catering for youngsters aged between 11 and 16.
The proposed school - which has faced considerable delays since the plan was revealed two years ago - consists of a main, rectangular, multi-storey teaching block with an adjacent square sports hall, and a 140-space car park.
Access will be from Keresforth Close, which is directly accessed from the A6133 Broadway via a signalled junction, despite local councillors raising concerns over the road's ability to deal with more traffic.
Coun Trevor Cave, cabinet spokesperson for children's services, confirmed the school's on track for completion.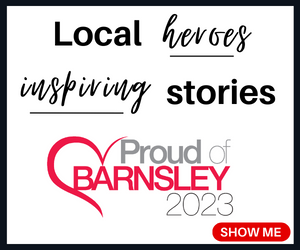 "The Department for Education (DfE) and Trinity Academy are responsible for making sure that the school is open for pupils in September 2024.
"The DfE has provided assurance to the council that this remains on track.
"We continue to monitor progress through regular meetings with them both."
It comes after the temporary school was given permission by Barnsley Council to stay on Eastgate for another year from next month, with makeshift classrooms - to provide for another year group - being positioned on a former car park off County Way.
It currently holds both year seven and year eight pupils and plans submitted to the council indicate that it will hold a third year group from September.
Principal Mark Allen said: "It is an exciting time to be part of the Trinity family as we embed our values and curriculum offer alongside the development of our new state of the art 18-acre new build off Keresforth Close, due to open in 2024.
"We are immersed in exciting and innovative work here and encourage anyone wanting to see our academy in action to get in touch and arrange a visit.
"We were delighted to receive the news last October that our new, state-of-the-art school was approved to be built by Barnsley Council's planning committee.
"Our building contractor, Bowmer and Kirkland, will now start the building process.
"Demolition of the old NHS buildings has already taken place and those of you who pass by Keresforth Close now or in the next 12 months will start to see our building and surrounding sporting facilities take shape.
"We are so excited to have reached this crucial milestone and can't wait to see the area be developed.
"We're looking forward to working with Bowmer and Kirkland to bring our community a school and facilities for the future."