THERE is a new ambitious team called Barnsley Town FC who are not expecting any opposition from Barnsley Football Club despite that name having a controversial history in local football.
Shaw Lane AFC, who reached the Northern Premier League – the seventh tier of English football – before folding in 2018, attempted to change their name to Barnsley Town then, later, AFC Barnsley.
But the Oakwell club, then owned by Patrick Cryne and with Ben Mansford as chief executive, objected to those name changes and were supported by the FA.
Now a new club has been created called Barnsley Town FC, who are due to play in Division Two of the County Senior League – six tiers below where Shaw Lane reached but with ambitions to be the top non-league side in the town.
Manager Robbie Gainey said: "Barnsley are aware of us and we haven't heard anything from them.
"As far as we know, they don't have a problem with it.
"I think the difference is that Shaw Lane tried to change their name when they were already well-established and on their way up the leagues.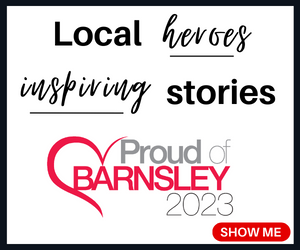 "We have started with that name and been clear from the start.
"We have completely different colours and a completely different crest.
"We're in County Senior League Division Two so obviously a long way from where Barnsley are."
But the newly-formed club are ambitious.
Gainey said: "We want to go up the leagues very quickly.
"The ultimate aim is for there to be two clubs in Barnsley playing at a high level.
"We don't want to put a limit on how far we can go but we are in it for the long-term.
"We definitely want to get a lot of promotions over the next few years.
"We know it's a big ask but we have good people behind the scenes and we are ambitious."
Barnsley Town will start in the third tier of the County Senior League, the league below the Northern Counties East League where Penistone Church, Worsbrough Bridge, Athersley Rec and Wombwell Town play.
Gainey said: "I ran a team called The Garrison which won the Barnsley Sunday League last season and we knew we would be a good team in the Saturday leagues.
"We have kept pretty much all of that team and made some good signings as well.
"The first aim is to get back to back promotions up to the County Senior Premier then focus on getting out of that and into the NCEL.
"We want to do what clubs like Athersley Rec have done, because they're a good model, and then see if we can go even further."
Gainey's team is due to play, for this season, at Barnsley Academy on Farm Road in Kendray.
But they are looking for a new long-term home.
"We are looking for a permanent ground.
"We want it to be in the town centre but, if we can't find anywhere there, it might have to be further out within Barnsley.
"We are looking at existing facilities and land where we can build but a lot of the land is already allocated for other things.
"It's not easy but we're hoping to get a ground of our own in the future."
The County Senior League is due to start early next month.