THE summer months mark the end of the school year, bringing with them excitement for many children and young people in Barnsley as they look forward to a well-deserved break after a year of learning.
For some, this means having finished school or college exams, and looking forward to finding out results, and what the next important step in their life will be. However, for parents, summer holidays can be a time of anxiety, as the pressure on already squeezed household budgets is increased even further.
One of the biggest expenses over the summer holidays is the already astronomical cost of childcare, which studies have shown is costing almost double during school term breaks.
And this is before parents start with increased supermarket shopping bills and activities to keep children safe, healthy and happy.
With the cost of living already painfully high, many parents are likely to feel unprepared for these extra expenses and might not have been able to save as much as they would have liked to ahead of the summer months.
Thirteen years of Conservative governments have starved our public services, stripped local councils of much needed budgets that would have helped support families at this time, and piled rising costs of essential items, leaving them unable to save for future months.
Across Barnsley, our Labour council and the brilliant local community put on free and heavily discounted events each year for young people to get involved in over the summer.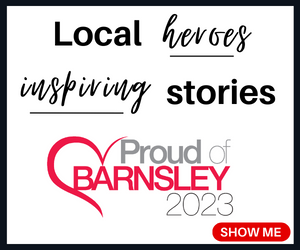 This includes Barnsley Libraries running various events, picnic in the park events, and Healthy Holidays clubs. As always, Barnsley Libraries are running the Reading Challenge for children to improve their reading skills over the summer for free.
There are also free trails organised for families over the summer with Elsecar Heritage Centre offering their Elsecar by the sea trail from August 19 until September 3 and Worsbrough Mill offering sensory, animal or even amazing animals of wagonway trails from now until September 3.
Hopefully the weather will be kind enough for families to be able to go along and enjoy these before the schools return. Old Moor Nature Reserve are also running a Dinosaur Trail at £3 per family.
To try and relieve some of the pressure on parents with the high costs of uniform for the new school year, I am once again running my school uniform exchange this summer. Donation boxes are available in the following libraries across Barnsley East; Hoyland, Darfield, Wombwell, Worsbrough, Grimethorpe and Cudworth if people have uniforms that are in good condition to donate.
We will be advertising events for collection of uniforms over the next couple of weeks or people can contact my office and we can arrange collection individually if required.
Despite these added pressures, I hope that families across Barnsley East enjoy their summer holidays as much as they can and if you have anything to raise with me regarding the cost of living, opportunities for children in Barnsley over the summer or anything else, please get in touch at stephanie.peacock.mp@parliament.uk.