BARNSLEY Woolley Miners were devastated not to advance to the last eight of the ECB National Cup but proud of their run in the competition.
The Shaw Laners won their league's Twenty20 Blast last month so qualified for a regional event against winners from Derbyshire, Nottinghamshire and Lincolnshire.
The winner would reach the last eight of the national competition.
Barnsley won their semi-final but lost the final to hosts Sandiacre from Derbyshire.
The Shaw Laners are no longer in any cups while they have four league matches remaining.
Captain Beck Frostick said: "There were a lot of gutted people in the dressing room after the game.
"No team in the history of our club has got that far and we wanted to do something special.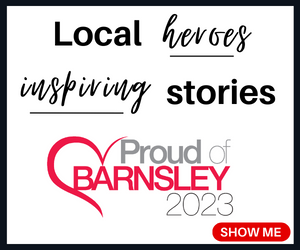 "We need to be proud of the run we have been on and the success we've had.
"But it was a shame how it ended."
Barnsley posted 113 for four from their 15 overs – the matches were reduced due to rain.
But Sandiacre won with six wickets and 16 balls left.
"We thought we had scored plenty of runs for the pitch we were playing on.
"They had one player who hit six sixes which totally swung the game.
"We should have been able to defend that total but we didn't bowl very well.
"We didn't execute our plans.
"But, if we were good enough to do that in every ball, we would be playing county cricket.
"You will have off-days sometimes, it's just a shame it happened on such a big stage."
Barnsley beat Sleaford from Lincolnshire in the semi-final.
Sleaford were restricted to 85 for six from their 15 overs, with Jay Smith taking three wickets.
Frostick then hit 53 off 39 balls with four fours and two sixes.
No one else made more than ten as Barnsley won with three wickets and seven balls left.
"Our bowling and fielding was exceptional.
"I thought they were lucky to score 85.
"With the bat we were quite shambolic.
"I knew once I got in I had to make it count and take it as deep as I could.
"It was good to get the win."
Barnsley's league game on Saturday was called off, the latest of several cancellations recently due to rain.
"It's just one of those summers when you can't get going.
"It's been horrible and makes you wonder why you give up your Saturdays for it.
"But, as a Barnsley FC fan, it meant I got to watch them win 7-0 on Saturday.
"Hopefully the weather will be better on Saturday when we are due to play at Appleby Frodingham.
"It will be a tough game at a place where we don't usually do well.
"But if we play to our best we can get a win."