Barnsley scored a 98th-minute leveller but lost on penalties to League Two Tranmere Rovers in the EFL Cup first round at Oakwell on Tuesday evening.
The visitors took the lead but Herbie Kane levelled in first half stoppage time, only for Rovers to net again just after the break.
Aiden Marsh netted the last-gasp equaliser but he and Jack Shepherd missed in a 7-6 shoot-out loss.
Barnsley made seven changes from the starting 11 from the 7-0 win over Port Vale in League One on Saturday.
Ben Killip and Charlie Winfield made their debuts while there were first starts for Oli Shaw, Andy Dallas, Jack Shepherd and Theo Chapman.
Teenagers Jonathan Bland, 17, Vimal Yoganathan, 17, Harrison Nejman, 19, Nathan James, 18, and Fabio Jalo, 17, were on the bench along with new signing Kyran Lofthouse.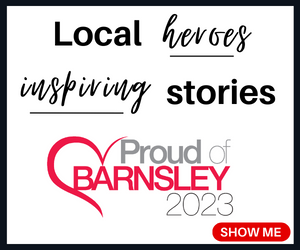 Very little happened in the early stages, with Tranmere's Paul Lewis seeing a long-range shot go wide of the bottom left corner.
Tranmere took the lead in the 24th minute when, after a free-kick was played to the left, a deep cross by Joe Yarney was headed across goal by Tom Davies and Luke Norris nodded in almost on the line.
Lewis then headed a Regan Hendry corner wide minutes later.
Barnsley's first chance arrived in the 29th minute when a cross was not cleared and Dallas' shot from eight yards out was saved by veteran goalkeeper Joe Murphy. Jon Russell then headed over a corner by Herbie Kane who also curled over a free-kick.
Tranmere's Regan Hendry burst into the box down the left but scuffed a shot into the side netting.
Kane levelled in first half injury-time when, after good work on the right of the box by Russell who pulled the ball back, he scuffed a shot into the ground and it looped up for Murphy to fumble into the net inexplicably.
Tranmere made a strong start to the second half and took the lead in the 47th minute. Sam Taylor headed a Jake Leake cross against the bar but got the ball back seconds later and curled into the top left corner from the edge of the box.
Barnsley responded well with Kane's 20-yard shot forcing a save out of Murphy then Dallas went to ground with appeals for a penalty. Seconds later, Russell's curler from the edge of the box was clawed out by Murphy.
But the Reds took most of their more experienced players off, giving debuts to Yoganathan and Lofthouse.
Barry Cotter saw a long-range shot easily saved then, at the other end, Killip made a smart stop with his legs after Harvey Saunders turned a low left-wing free-kick towards goal.
Kacper Lopata headed a Cotter free-kick wide in injury-time.
The equaliser came in the eighth added minute when, after a fine touch by Fabio Jalo, Winfield's low cross was tapped in by a sliding Marsh almost on the goal line.
The youngsters celebrated wildly but had to refocus for the shoot-out.
Marsh missed the Reds' first spot-kick but Killip made a fine save with his leg to save Tranmere's fourth from Regan Hendry which appeared to cause the goalkeeper an injury. Jalo, Chapman, Nejman, Cotter, Killip and Lopata scored but Shepherd blazed over to put Tranmere through.
Barnsley (3-5-2): Killip; Williams (Lofthouse 62mins), Lopata, Shepherd; Cotter, Kane (Yoganathan 66), Russell (Nejman 62), Chapman, Winfield; Dallas (Jalo 66), Shaw (Marsh 82).
Unused: Roberts, Cadden, Marsh, James, Bland.
Yellow cards: Russell.
Goals: Kane 45+1, Marsh 90+8.
Tranmere (4-3-3): Murphy; McAlear Yarney, Davies, Leake; Morris (Hemmings 89mins, Lewis, Hendry; Taylor (Hawkes 64), Norris (Saunders 58mins), Dennis (Jennings 58).
Unused: McGee, O'Connor, Turnbull, Jolley, Merrie.
Goals: Norris 24, Taylor 47.
AS IT HAPPENED
7:48pm

7:50pm

7:50pm

7:52pm

7:53pm

7:54pm

7:56pm

7:58pm

7:58pm

8:01pm

8:01pm

8:02pm

8:03pm

8:07pm

8:08pm

8:10pm

8:11pm

8:11pm

8:11pm

8:13pm

8:13pm

8:15pm

8:17pm

8:19pm

8:20pm

8:22pm

8:25pm

8:27pm

8:28pm

8:30pm

8:31pm

8:34pm

8:36pm

8:39pm

8:55pm

8:57pm

8:58pm

9:01pm

9:06pm

9:06pm

9:08pm

9:10pm

9:12pm

9:13pm

9:13pm

9:15pm

9:17pm

9:20pm

9:20pm

9:21pm

9:25pm

9:26pm

9:27pm

9:31pm

9:34pm

9:35pm

9:37pm

9:38pm

9:40pm

9:42pm

9:47pm

9:49pm

9:49pm

9:53pm

9:53pm

9:54pm

9:55pm

9:55pm

9:56pm

9:57pm

9:57pm

9:58pm

9:59pm

9:59pm

10:00pm

10:01pm

10:01pm

10:02pm

10:02pm