Neill Collins says there are 'many more positives than negatives' to take out of Barnsley's EFL Cup loss to Tranmere Rovers.
The Reds, who played an extremely young side, equalised through Herbie Kane then Aiden Marsh to draw 2-2 but lost 7-6 on penalties to their League Two visitors.
Collins handed debuts to the likes of Charlie Winfield and 17-year-old substitute Vimal Yoganathan while the side that finished had only two players aged over 22.
Collins told the Chronicle: "There are a lot of positives when you consider the young players who played. There were many more positives than negatives, especially the character they showed to get back in the game.
"At the end when we had a really young side.
"It's a good experience to have that belief they can affect a game at that level. Tranmere brought on some really experienced players.
"Right now we're a little lighter in terms of strength in depth but it was a great opportunity to showcase our young players."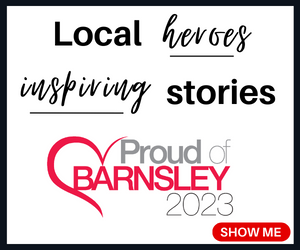 Collins started several first team regulars but took them off to prioritise upcoming league games.
"People have kept telling me the priority since have been here. They want the club to get promoted. If we're playing Bristol Rovers, Peterborough and Oxford next week and we've only got Jon Russell, Herbie Kane and Calum Styles as fit midfielders, it would be naive of me to play them over some good young players. We would have liked to have kept Herbie and Jon on because they were playing very well but the season is relentless so we're trying to get the balance right. If we won the shoot-out it would have been perfect."
The Reds' final penalty was put over by defender Jack Shepherd who made a full debut after signing from Pontefract.
"You never know when you might be in a penalty shoot-out. It could be a play-offs final or an FA Cup game. You always want to be on the right side of it but a lot of the players handled it very well.
"I am sure Jack hasn't taken many penalties, certainly not in that environment. He had an excellent game. I would rather he have the game he had and miss a penalty than have a poor game and score a penalty. He showed a lot of good attributes, both defending and bringing the ball out. To come from the eighth level in England, he should be proud of that performance."
Marsh levelled in the 98th minute, sliding in almost on the line.
"We kept telling him to stop drifting wide and get in there. It's an all-round great goal. That's where we want strikers to be."
Goalkeeper Ben Killip appeared to injure himself saving a penalty but Collins said he was OK. The head coach added: "It was a fantastic penalty save. I am pleased for Ben, he has trained really well. It would have been nice for him get another save in the shoot-out but we're pleased with him."
On the game in general, Collins said: "We came under pressure from set pieces and our inexperience and lack of knowhow in those situations was our undoing. If we had not lost the second goal just after coming out from half-time, I would like to see how they would have done. Outside of that, they acquitted themselves very well."
Barry Cotter added: "It's a tough pill to swallow after going the distance. But there were positives across the board, with debuts, new players playing – they didn't look out of place.
"Barnsley is about that. Youth and hunger, bringing energy and something new. Unfortunately we just fell short."
Collins said Corey O'Keeffe has a small thigh strain and will probably miss Saturday's game at Bristol Rovers.