BARNSLEY teenager Imogen Wolff finished in the top five of her category at the World Championships this week and is hoping to make a career in the sport.
The 17-year-old from Silkstone Common finished fifth in the junior women's race at the UCI World Championships in Glasgow on Saturday.
Imogen said: "It was pretty cool.
"It was 70k racing around Glasgow city centre on a tight and twisty course in front of a lot of people who came out to watch.
"It was a great experience and it's the biggest thing I have done.
"I have done cyclocross worlds but this one had all the disciplines which meant it was bigger with more atmosphere.
"It was pretty tough, full gas from the get go and two hours of hard work.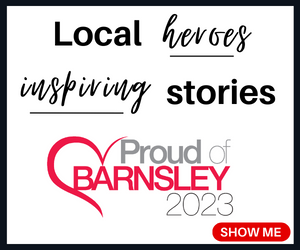 "But it was fun."
Imogen finished in a time of two hours and six minutes.
"I was fifth so I was pleased.
"We were second as a team and we were really hoping to win.
"So it was a little bit disappointing.
"We can be proud of the ride we put out.
"It was the best we could do on the day."
Imogen is now due to compete in the Nations Cup later this year before turning her attention to the winter discipline of cyclocross, with another World Championship upcoming.
"Hopefully it's encouraging for me.
"I am first year junior so I have another year in this category.
"I really want to go pro and see what I can do.
"I really like the classic races like Flanders and Paris–Roubaix.
"I would love to race in them."
Imogen – who studies at Greenhead College in Huddersfield – is on the Great Britain team for track and road cycling.
She represented her country at the Summer European Youth Olympic Festival in Slovakia and has been a national champion.
Meanwhile, Damien Clayton just missed out on a podium spot at the Trofeo Terrington held in North Yorkshire last weekend.
The 31-year-old Cawthorne rider, who represents Embark Spirit BSS, was fourth around the 141km Bulmer circuit.