ATHERSLEY Rec and Worsbrough Bridge meet tonight in a Barnsley derby, with both managers saying the other team are favourites.
The NCEL Division One match is due to be played at 7.45pm at Athersley's Sheerien Park.
Bridge will look for revenge after losing twice to Rec in the opening weeks of last season.
Bridge boss Luke Forgione said: "If you are a player at this level from Barnsley, over the past 20 or 30 years, you have either played for Athersley or Worsbrough. You are generally one or the other and you have diehard players and fans on both sides.
"It's good for the town to have a local rivalry and there's a bit of banter going around about it.
"We both want to win and it's a bit of extra spice.
"We always look forward to those local games.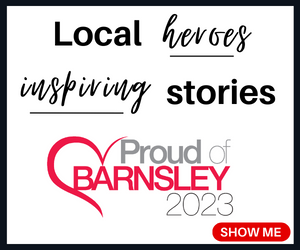 "They are the games we all want to be involved in.
"The local fans are looking forward to it as well. These games are like mini cup finals.
"Athersley beat us twice last year and we lost 4-0 at home on Friday, so I think we will be going in as underdogs.
"Hopefully we can give a much better performance."
Rec boss Jimmy Whitehead said: "A lot of our players aren't local but I am and my staff are so we know what it means.
"We won both matches last season and we want a third win but I am sure Worsbrough will be thinking it's their time. They have definitely improved.
"Worsbrough will go into it as massive favourites.
"They have made some good signings and have a lot of quality.
"They have said they want to get promoted and our objective is to stay out of the bottom three. They are obviously favourites.
"But it's down to whoever settles best in games like this."
The two sides have had wildly contrasting results against the same two clubs in their opening games of the new season.
Worsbrough began their campaign with a 3-0 win at Glasshoughton Welfare then lost 4-0 at home to Brigg Town on Friday.
Athersley had been thrashed 5-1 at home to Glasshoughton but then won 5-3 at Brigg.
Whitehead said: "We have played the same teams twice. It's a strange one but the league is a bit like that.
"We had an average pre-season and we feel like we're not there yet at all, so any points are a bonus at the minute. We're delighted with one win from our first two games."
Rec are hoping for a crowd of about 300. Whitehead said: "People want to come out for this one.
"There will be a lot of local football fans there.
"We have brought in young players who have been playing shadow scholars football which no one watches, so to play in front of a few hundred people in a good atmosphere will be a good experience."
Meanwhile, Wombwell Town's game with Horbury Town was called off on Saturday. They are due to visit Selby Town tomorrow and host Clay Cross Town on Tuesday.