A BARNSLEY charity which supports rape victims across the town will benefit from almost £400,000 in funding over the next two years.
Barnsley Sexual Abuse and Rape Crisis Services (BSARCS) are the main beneficiary of the police funding in South Yorkshire.
They are set to receive £379,913 split over the next two years to support recovery from the emotional and psychological distress caused by trauma from rape, sexual violence or sexual abuse/exploitation whenever it happened in a persons' life.
The Rape and Sexual Abuse Support Fund (RASASF), initially launched in 2011, is part of the government's commitment to quadruple funding for victim support services by 2025 compared to 2010.
South Yorkshire Police and Crime Commissioner, Dr Alan Billings, said: "These organisations provide a vital service to victims of sexual violence, sexual abuse and exploitation in their areas.
"These services are supported with funding from my office, local councils and national funding from the Ministry of Justice.
"These collaborative efforts, boosted by this additional funding, will help them continue to provide support for those who need it and provide a measure of stability.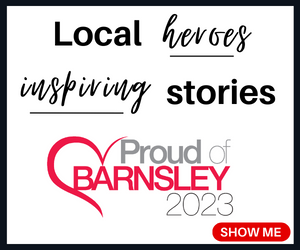 "Sexual violence is a serious crime and I'm pleased we can strengthen the support provided to victims."
Fiona Stephenson, chair of the Barnsley charity, told the Chronicle they are grateful for the funding - but it is less than they usually receive.
"BSARCS is pleased to have received funding from the Ministry of Justice to support the 1,600 women, men and children that use our services each year," she said.
"The money will help to provide counselling, advocacy, support through the justice process and group work.
"Although BSARCS received a substantial grant, it is a reduction on the funding received in previous years. The funding is also time limited to March 2025, making sustainability of the agency difficult to forecast.
"However, as awareness of the prevalence of sexual abuse rises, we are optimistic that we will be able to continue to support the huge number of Barnsley people that need our services.
"Anyone needing support for recent or past experiences of sexual abuse can call us on 320140."