A FISHING fundraiser has reeled in a huge £3,000 for Barnsley Hospital Charity.
Derrick Finney and his son Paul wanted to give something back to the NHS which supported Derrick through a bout of health issues including a heart attack, stroke and cancer diagnosis.
The pair came up with the idea of an annual fishing competition back in 2013 and the event has been raising money for charity ever since.
Paul said: "We decided to organise a fishing match, provide prizes and charge the fishermen for taking part. The first year we had around 19 fishermen attending and over the years it has just grown and grown.
"This year we had 44 fisherman taking part at Swanland's Fisheries, Doncaster - it was an absolutely fabulous day."
Paul's dad Derrick, 76, from Darfield, said: "I wanted to do something to thank everyone for the care and support I received.
"Everyone at Barnsley Hospital has been brilliant and I can't thank them enough.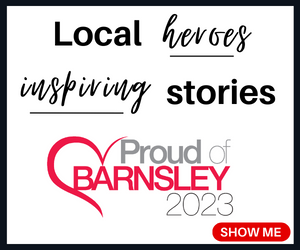 "I love being involved in the competition.
"It's like a second family.
"I am so proud of my eldest son Paul and what he has achieved - it's just amazing."
Jane Mills, Barnsley Hospital's Charity development manager, added: "It was a real pleasure to meet Derrick and Paul and hear all about their reasons for fundraising.
"Derrick is an inspiration in battling through his illnesses and continuing to organise and support the fishing fundraiser.
"A big thank you to Paul and CEFCO for making this year's donation the biggest total yet - the donation will support teams across the hospital including intensive care, cardiology and our 'Make A Memory Appeal' supporting older patients and those living with dementia."