A LIB Dem councillor has accused Barnsley Council of 'not knowing what kids are like' following the latest Penny Pie Park fiasco - as shards of glass 'shimmer in the light' following the development.
Coun Chris Wray, who represents the Dodworth ward, has hit out at the Labour council after glass was left in shards on the nearby park.
Penny Pie Park used to be a landfill site for domestic waste and prior to its' recent re-development to create the new gyratory the council were told about this by many residents and that the land would not be suitable for the new road layout.
However, Coun Wray said that the council did not listen to residents - and an unexpected side effect of the development is glass.
When the construction works took place the soil was churned up and a significant amount of glass was brought up to the surface.
This can now be found throughout Penny Pie Park.
One specific place is around the new bridge, which 'literally shimmers in the light'.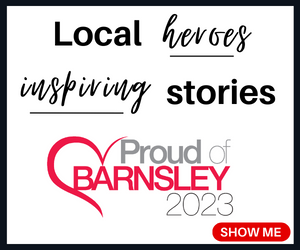 This means that any person or animal walking or running across the grass are risking their feet, and if they fall, more.
The response from the council when asked, by local councillors, to clear the glass for the health and safety of our children and dogs is that because it is a wildflower area it is not for children to play in so they will not be entering that bit of land.
Coun Wray told the Chronicle: "I'm not entirely sure the council understands what animals and children are like, or what a park is for.
"I would certainly argue that in our public parks all adults, children and dogs are fully entitled to walk and run on grass and do so without fear of injury."
Coun Will Fielding, who also represents Dodworth, added: "On behalf of all three Dodworth councillors I am asking publicly, something that we should never have had to ask more than once, could the council please clean the sharp and dangerous glass from the park in which our children play?"
Barnsley Council bosses told the Chronicle that work will be undertaken to address the concerns.
Coun James Higginbottom, cabinet spokesperson for environment and highways, said: "As we work to keep our parks and open spaces looking their best, we ask that residents help us by reporting any issues to us online at barnsley.gov.uk/parks.
"We're aware of concerns around litter and graffiti at the cycle and footbridge at Penny Pie Park, and our neighbourhood services team, who currently empty litter bins in the area twice a week, will be taking action to address the concerns raised.
"As part of the legacy of the footbridge project, our Parks Services team have also worked closely with Horizon Community College to incorporate Penny Pie Park litter picking into the Eco School Green Flag Award Programme.
"As part of this, the team have arranged two sessions in the park in September and October for litter picking, weeding, as well as the removal of tree guards to help maintain the area."