A BLOODY face following a fall didn't stop three Barnsley men completing the Three Peaks Challenge in memory of a one-week-old who died of an extremely rare disease.
Luke Thomas, 30, and his friends Dale Whitaker and Matthew Strutt took on the mammoth challenge at the weekend in the latest part of their fundraising series.
In 2018, Dale and his partner Jess brought their first child - Rowan - into the world and at first nothing seemed amiss.
However, the pair quickly realised that something was wrong.
Dale said: "The following day Rowan was still sleeping peacefully, he had issues feeding and doctors thought he may have an infection and was taken to NICU and given antibiotics.
"We were reassured he should be fine within a day, but unfortunately this wasn't the case.
"He had bloods taken and then underwent a brain scan - and we were advised that the doctors suspected he may have Meningitis.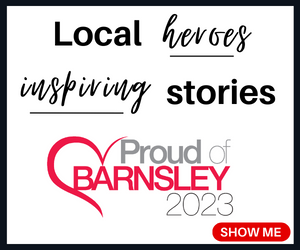 "Our world turned from joy to sheer panic, Rowan continued to sleep through all this, he never cried once.
"All blood results, scans and tests came back clear which baffled the medical professionals.
"But at just three days old Rowan then needed help to breathe via ventilation.
"The following morning we were advised that he was to be transferred to Sheffield Jessop Hospital where he would undergo more tests."
At just five days old, Dale and Jess were told that Rowan had been diagnosed with an extremely rare disease - Noketotic Hyperglycinemia - which affects just one in 73,000 people.
"He was deteriorating by the day and professionals advised there was no effective treatment and the sooner he was taken off life support the kinder this would be,
"It's impossible to describe the shock and grief we experienced in this moment, not to mention the months that have followed.
"Rowan's life support was withdrawn that evening after he was visited by close family and friends where we were able to have Rowan christened and to say good bye.
"My partner and I then stayed in the hospital and cared for Rowan,
"We shared just 36 hours together as a family before he passed away at just one week old."
Dale and his friends and family have since been raising money for Joseph's Goal - a charity which supports the friends and families of those with NKH.
They've raised almost £20,000 in that time - and the Three Peaks Challenge which took place at the weekend helped bolster that figure.
Luke, who slipped and smashed his face - resulting in hospital treatment - didn't let his injury stop the group's progress.
He said: "When I slipped and smashed my face on a rock on the second mountain I was quite emotional.
"I didn't think that I'd be able to carry on.
"But when we went to the hospital and they told me that I wasn't concussed we just went for it.
"The charity is so close to all of our hearts s we wanted to raise as much money as possible.
"We managed to raise £1,260 in total which adds to the £20,000 we've raised since the start."
The fundraising doesn't stop there, though, and the group will be taking part in a charity football match at Sheerien Park in Athersley tomorrow at 12noon.