THE tenth annual football tournament played in memory of six-year-old Darcy Jo Burke who died on an inoperable brain tumour in 2014 raised more than £1,800.
Darcy's Cup was founded in 2013 to raise funds for Darcy, of Darfield, and her family to allow them to make memories and enjoy precious time together and subsequent competitions have raised funds for Bluebell Wood Children's Hospice where Darcy spent her final days.
Since the inaugural event, more than £15,000 has been raised for the charity - and this year's event saw a further £1,800 added to the overall figure.
Steve Hockey, Darcy's uncle, told the Chronicle: "Joe Gibbons and all the helpers would like to take this opportunity to express sincere congratulations and gratitude to Wombwell Main, DeeJay trophies, and all the officials, teams, and supporters who have been a part of this event over the past ten years.
"Without your unwavering support and dedication, the success of Darcy's Cup would not have been possible.
"Your generosity and love have touched the hearts of many, and we are immensely grateful for your contributions.
"We would like to extend best wishes to all the teams involved.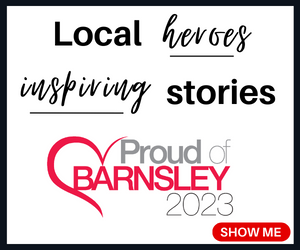 "May you continue to compete with sportsmanship, passion, and camaraderie in the 11th edition of this remarkable tournament.
"Once again, thank you to each and every one of you for making Darcy's Cup a truly memorable and impactful event.
"Your kindness and generosity will forever be etched in the hearts of those who benefit from the incredible work of Bluebell Wood Children's Hospice."