THREE Barnsley College students raced ahead last week by taking part in a virtual F1 race event at the home of the sport's biggest teams.
Logan Exley, Jamie Swift and Kasper Dziobiak - all Esport students at the college - visited Williams Racing Experience Centre in Oxfordshire to take part in the event.
The day consisted of practice, qualifying and race heats, where the students competed across four hours to make it to the 20-minute grand final race on the latest official Formula 1 game.
Logan said: "We had an excellent time at Williams Racing Experience Centre competing on behalf of Barnsley Griffins.
"The experience has allowed us to expand our knowledge and connections into the growing industry."
Enzo Guarini, Esports course leader at Barnsley College, added: "We had a fantastic day visiting and competing at Williams Racing/Williams Esports.
"The facility and experience were mind-blowing.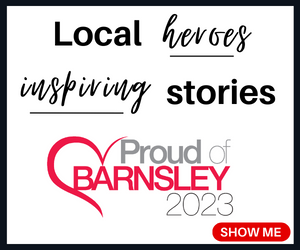 "Well done to our students Logan Exley, Jamie Swift and Kasper Dziobiak for competing.
"This experience is brilliant for the students entering the Esport and F1 industry.
"Luke Swaby our Esports tutor has done an excellent job coaching the team, putting the hours in to allow the students to have an amazing experience."